Lavish 24k Gold Plated iPad Air by Ademov - Luxury Retail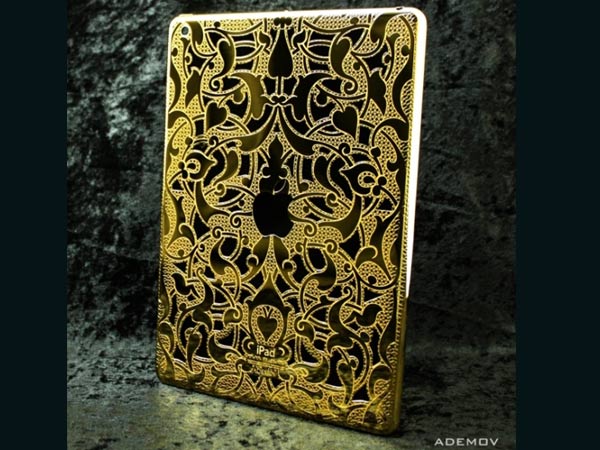 Ademov is a company that has been customizing electronics for quite some time now, but it began to make a name for itself in 2007 when it released the first 24k gold plated Macbook Pro. In recent news, the company's experts worked closely with Computer Choppers in order to create an exquisite 24kt gold plated iPad Air.
The most sought-after gadget of the new year.
The new 24K Gold-Plated Laser Cut iPad Air, a gadget that features a black acrylic layer, a stunning back plate beautifully polished and engraved with amazing vegetal patterns.The gold and black chromatic creates a refined visual impact and the specifications of the iPad Air  are just as impressive.
The gadget in question is not only enveloped in the lavish material, but it also boasts a series of intricate laser engravings on the rear plate, which are complemented by a black acrylic layer that matches perfectly with the famed Apple logo. The 24k iPad Air was based on the 128 GB model, and it features a price tag of no less than $5000.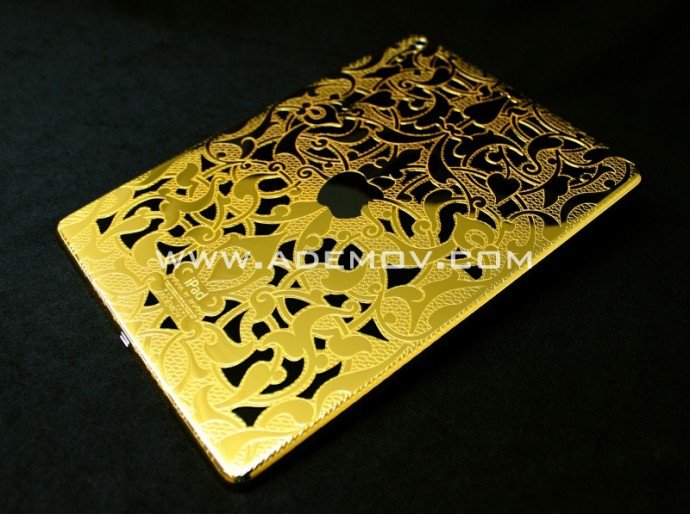 The Ademov version of the iPad Air comes in a limited edition, which means that it will soon become one of the world's most sought after gadgets by luxury enthusiasts and Apple fans.