Lavish 24K Gold Mountain Bike - Luxury Retail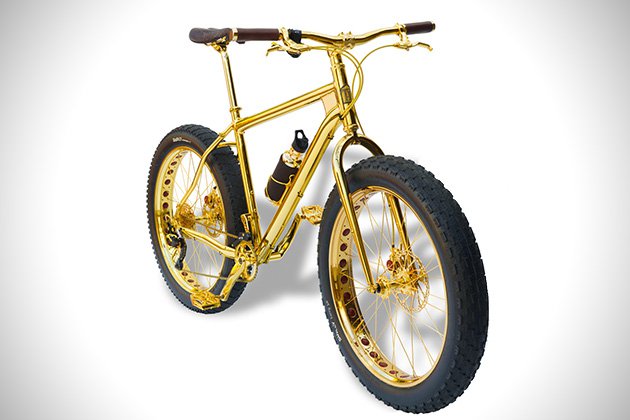 Each 24k gold bicycle comes with its own laser engraved signature and certificate of authenticity.
Drenched in 24k gold by a company called "The House of Solid Gold", this luxurious 2-wheeler carries a price tag of $1 million, which is not at all surprising if you think about it.
Anything from the handlebars to the rims and pedals was covered in 24k gold, while the brand's logo that was placed at the front of the frame was stamped with 500 golden sapphires and 600 black diamonds.
Even the seat received a luxurious treatment by being wrapped in soft alligator skin of a deep chocolate brown color. The mountain bike is part of a limited edition of just 13 units, and it was assembled entirely by hand. The gold-plating process alone required about 750 hours of hard work, and that only adds to the 2-wheeler's value.