Lady Dior, 25 years of history - Luxury Retail
The Lady Dior remains, several decades after its creation, one of the most legendary pieces of the Maison Dior.
A royal it-bag
This signature piece made its first appearance in 1995. Bernadette Chirac is said to have offered this bag to Lady Diana for the inauguration of the Cézanne exhibition at the Grand Palais. The first lady is said to have specially asked Dior to create a bag for the princess's visit to Paris. The latter then wears it for all occasions, being photographed with it. It quickly became a symbol of the brand and thus adopted its name, Lady Dior.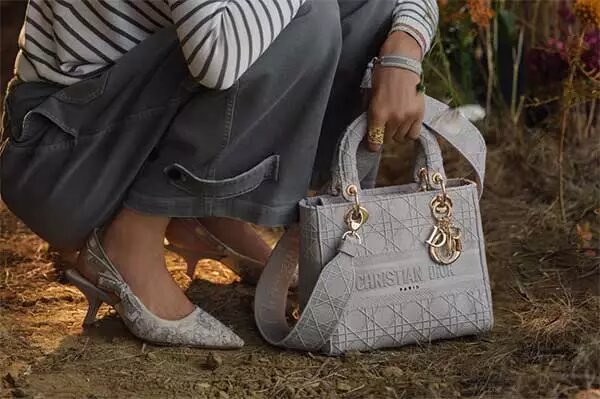 This bag, which carries within it all the codes of Dior leather goods. Originally born in 1994 under the code name "Chouchou", it resumes the caning of the Napoleon III chairs that Christian Dior loved and on which the guests of Dior fashion shows sat. The metallic charms are inspired by the lucky charm dear to the designer.
Lady Dior D-Lite
In its latest Spring-Summer 2020 ready-to-wear collection, Dior reinterprets its it-bag by covering it with a caning pattern, thus using a weaving technique that has become one of the house codes.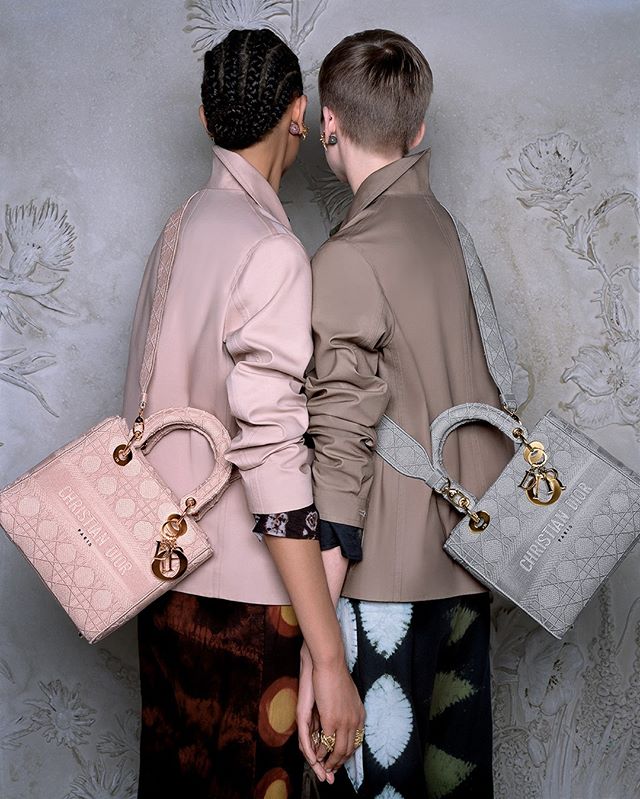 Just like on the monochrome models of the Dior Book Tote tote, the signature of Christian Dior is affixed in tone on tone on the bag available, this season, in powder pink, beige, gray and black. The luxury house also offers product customization in its pop-up stores in London, Milan, Paris, Tsum, Kuwait, Dubai and Stoleshnikov.
The luxury of reinventing yourself
"The love of Art is at the heart of the Maison Dior identity. Mythical and modern, the Lady Dior bag has inspired artists from all over the world. "
Lady Dior has also established itself in the art world and is regularly reinterpreted. Driven by Maria Grazia Chiuri, artistic director of the Women's collections, the Dior Lady Art project regularly invites artists from around the world to reinvent the bag: Chris Martin, Marc Quinn, Ian Davenport, Jason Martin, Morgane Tschiember, Lee Bul, Burçak Bingöl, Rina Banerjee, Hong Hao, Namsa Leuba, Friedrich Kunath, Jamilla Okubo, Betty Mariani, Spencer Sweeney, Jack Pierson, David Wiseman.…
Like this project, the traveling exhibition Lady Dior As Seen By brings together reinterpretations of the house's iconic bag.