Katy Perry Queen of Pop Super Bowl 2015 - Luxury Retail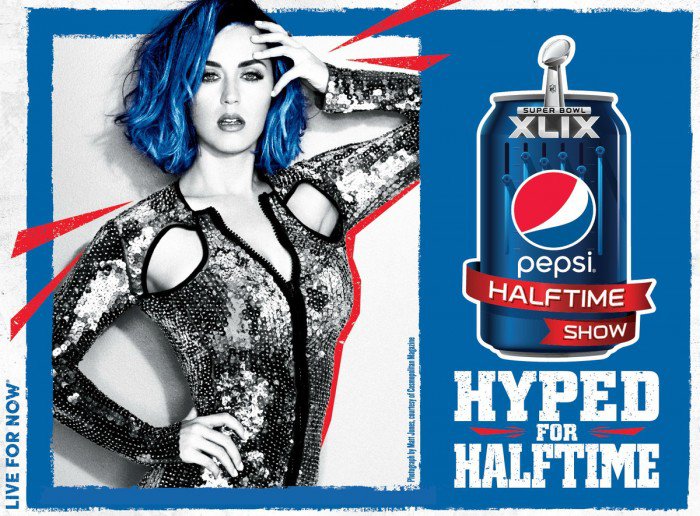 Katy Perry returned to bring a feminine touch to the rest of the Super Bowl
The Pop Katy Perry took the witness spicy Beyoncé made in 2013. They are the queens of the time and know how to provide the most visual show. Fashion plays a key role with no less than four costume changes within minutes.
A concert turned into a big show
Mounted on a huge golden lion and two rubies as eyes, Katy Perry exceeded all expectations. An entrance to remember while singing 'Roar'. The new creative director of Moschino, Jeremy Scott, was best suited to design the costumes.
Among flames, pin-up mini-dresses, jewels, transparencies and hoodies applications, Katy Perry was singing one by one all his songs: 'Dark Horse', 'I Kissed a Girl', which came Lenny Kravitz, 'California Gurls' , 'Teenage Dream', 'Get Your Freak on', a duet with Missy Elliott (who sang two more: 'Work It' and 'Lose Control') and 'Firework'.
The pop world of Katy Perry was recreated on stage the 2015 Super Bowl between shark expert chess pieces choreographed, flames, stars across the sky and lights tremendous game