Dior, Baccarat and limited edition. - Luxury Retail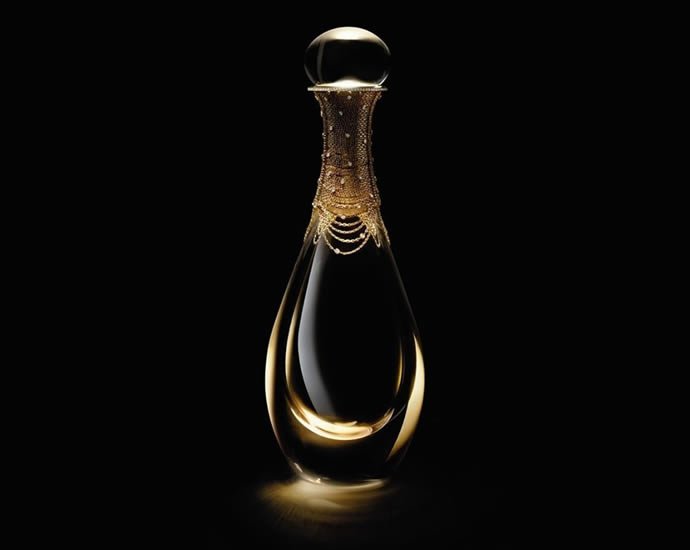 LIMITED EDITION J'ADORE PERFUME COLLECTION BY DIOR, HANDCRAFTED BY BACCARAT
The glamorous French fashion house is launching a five piece fragrance collection of its Dior J'adore perfume: J'adore Prestige Edition and J'adore Exceptional Edition.
Exclusively crafted by Baccarat artisans and goldsmiths, this extravagant collection can be yours at a staggering price of only $140,000.
Christian Dior has collaborated once again with Baccarat
Each crystal bottle is hand blown by a Baccarat master engraver, and the diamond studded bottle is crafted in fine solid gold. A Maasai-inspred gold set entailing one hundred and thirty eight diamonds decorates the neck of the bottle and the beautiful piece is then placed ina leather jewel box.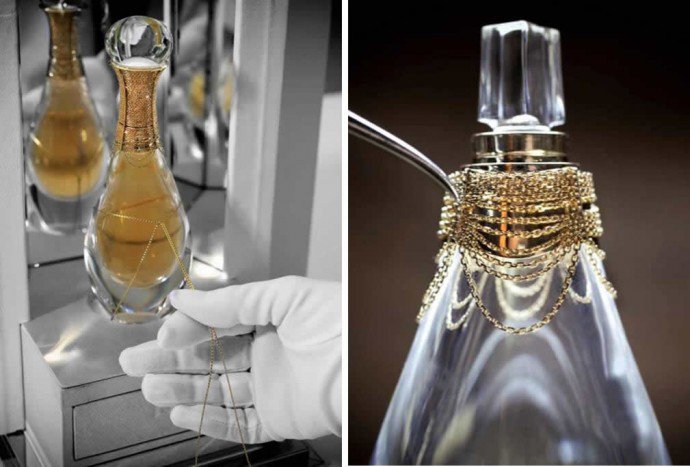 Of course, the bottle may be a beauty but what matters is the content inside. The fragrance's top notes contain the rose de mai absolute, heart note of jasmin de grasse absolute and base note of Tahitian vanilla absolute.
A custom the early 1900s
Dior has quite often made headlines for its exquisite limited edition collections; in 2013, Dior and Michel Othoniel had collaborated and exclusively created a limited edition collection of 300 pieces for J'adore Dior, tapping Murano craftsmen in Venice to handcraft the bottle.