Givenchy perfume inspired cocktails - Luxury Retail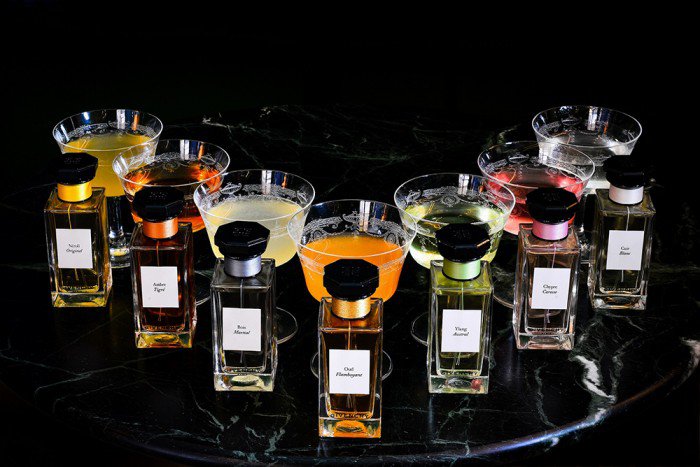 LONDON'S CAFÉ ROYAL HOTEL OFFERS GIVENCHY PERFUME INSPIRED COCKTAILS FOR A LIMITED TIME
The hotel is offering a series of cocktails inspired by L'Atelier de Givenchy – Givenchy's collection of seven high end fragrances. The cocktails have been created by Tiziano Tasso, mixologist at The Club at Café Royal, and each one reflects the key notes of the designer fragrances with its own distinct color and flavor. The drinks share their names with the fragrances that inspire them.
On offer are cocktails like the Cuir Blanc- a martini style cocktail containing Siberian Pine extract to give the beverage a woody and fresh taste and the Oud Flamboyant which boasts ingredients like Japanese whisky and mandarin juice to give it a bold smoky wood flavor.
The Atelier Collection of Cocktails is set to launch on the 1st of February and will be available at Hotel Café Royal's Green Bar until the 31st of March. Each cocktail will be priced at £13 or $20.