'KarlBox', Limited Edition - Luxury Retail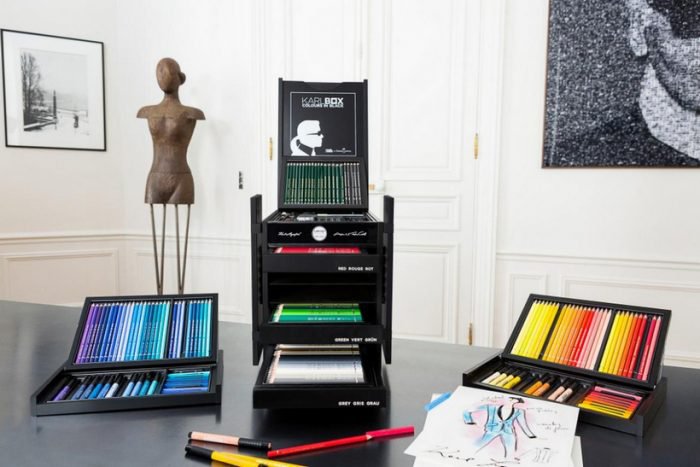 Karl Lagerfeld X Faber-Castell Launch a Limited Edition Artist Toolbox Called 'KarlBox'
Karl Largerfeld is well-known for his imaginative genius and his marvelous way with colors, that's why his sketches should always benefit from the best coloring kit out there.
Furthering his love for art, fashion maestro Karl Lagerfeld has launched an exquisite range of drawing and painting tools in collaboration with Faber-Castell. Stacked up in pyramid-style, this limited edition set has been named the 'Karlbox'. Limited to only 2500 pieces, to begin with, the tool box features a stunning range of 350 tools.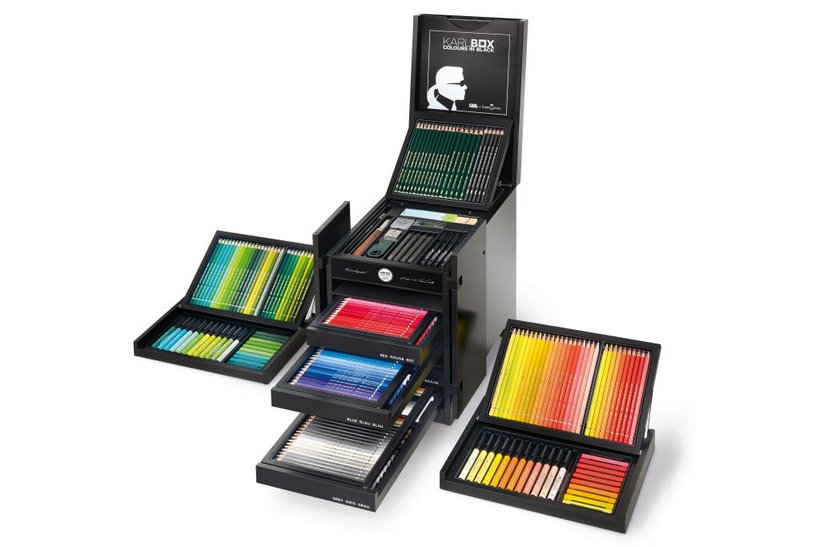 The Karlbox, crafted in wood, is a sleek, black lacquered cabinet with sections that open to resemble a vintage Chinese chest. Each section, labeled with the colour it features, displays a range of watercolours, crayons, pencils colours, India ink pens and accessories pertaining to the respective shade. People suffering from an obsession for symmetry and exactness will love this box, as the colours are handpicked and arranged in a perfect setting, ranging from pastels to bold and primary to secondary tonal shades.
While this is a first-of-its-kind collaboration for Lagerfeld, his association with Faber-Castell dates back to 1987, when the couturier designed the wedding gown for Countess Mary von Faber-Castell. While the gown was an immaculate version of white, this colour box is a burst of all kinds of shades from rouge to gris and browns.
The box priced at $2,850 (approx INR 1,90,600), will be made available at select Faber-Castell stores and Harrods in London.