David Beckham x Biotherm Homme - Luxury Retail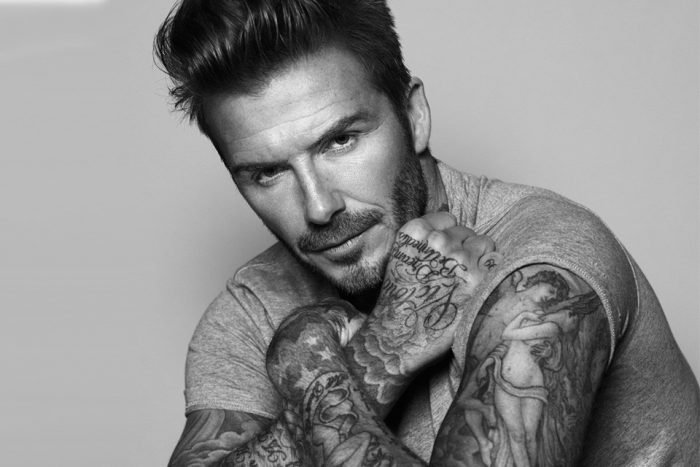 THE STORY OF MY LIFE
French skincare company Biotherm Homme and its spokesperson, soccer superstar David Beckham, have announced their latest advertising collaboration.
Directed by acclaimed director Johan Renck, the film celebrates the great moments of the life of legendary athlete through his tattoos.
By embodying a generation of men who are traveling, working and still living more intensely after 40 years, David Beckham remains a model of masculinity. Past 40 years, he continues to write his story, story he tells in his way in the campaign for Biotherm Homme Force Supreme care line.
The campaign focuses on the company's Force Supreme range which is used for cleansing, hydrating, and targeting the eye zone.
Including a wide range of men care products for face, Supreme Force covers all the steps to a visibly more beautiful and younger looking skin after 40 years and consists at present of 3 products face: one day cream and night " Force Supreme Youth Architect Cream ", an eye care" Force Supreme eyes serum Architect "and a serum" Force Supreme Youth Architect serum ".
"I use Biotherm Homme Force Supreme serum to improve my skin," says Beckham. "I also recently discovered the new Force Supreme Life Essence which is really a booster in the morning."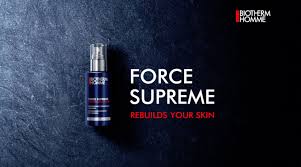 It is this third product that is highlighted in the film THE STORY OF MY LIFE. active combination of Blue Algae extract and Pro-Xylan ™ to target and rebuild the skin's structures damaged by time, this serum for ultra-fresh texture offers a triple promise: firming, resurfacing and wrinkle.