iPhone 7 Plus Retro Edition - Luxury Retail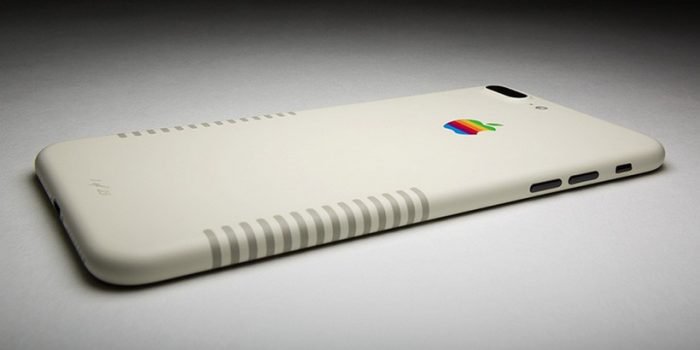 The iPhone 7 Plus Retro Edition Reminds us of the 1980s
The brilliant designers from Colorware have done it again, bringing the 80s back into our lives in the most beautiful way possible. 
We all know something had to be done following Nokia's relaunch of the iconic 3310 model, and Colorware's new Apple iPhone 7 Plus Retro dition aims to be your favorite device with retro vibes.
Showing off a gorgeous color theme inspired by the original 1980's Macintosh, with a rainbow Apple logo and dark beige stripes on its edges, this limited edition version of the iPhone 7 Plus takes us back to better times.
We are, in fact, dealing with an unlocked, SIM-free iPhone 7 Plus here, which means 256 GB of storage and all the specs and goodness this iPhone Plus is well known for. Obviously, this is a limited-time offer, and if you'll be lucky enough to own one of the first 25 units of this beauty you will be also receiving a number of authenticity.
Colorware has priced the iPhone 7 Plus Retro edition at just $1,899, with a 2 to 3 weeks waiting period until it will reach your home.