"GUCCI PIN" Pop Up Store - Luxury Retail
Gucci's New Pop-up Store Debuts At Harbour City
Creative Director Alessandro Michele's unconventional approach to luxury fashion continues to flourish in forging new directions for the nearly 100-year-old House.
Gucci announces a series of ephemeral stores named Gucci Pin, inspired by the pins seen on interactive digital maps, which will launch in different waves during the upcoming year.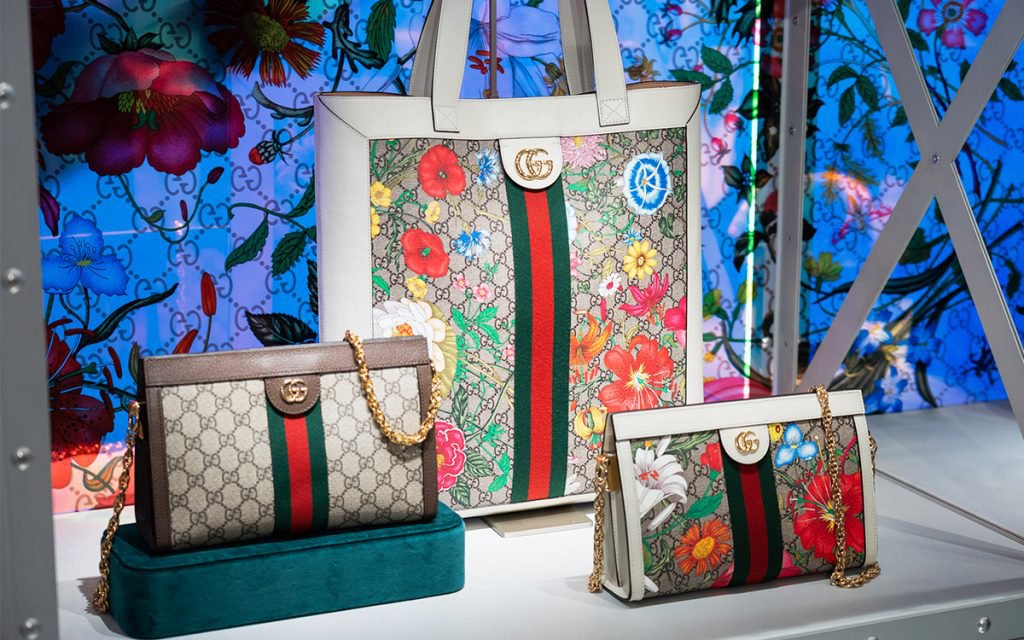 A series of Gucci Pins will connect and engage with clients in cities over the world and their surrounding communities. The initiative debuts now in Hong Kong's Harbour City. Illuminated palm trees are featured in the windows, while a Gucci-personalized pin will appear on Google Maps.
The Harbour City Gucci Pin is dedicated to the 2019 Gift Giving collection, which celebrates the famed Flora pattern marrying it with the Ophidia, one of the House's Beloved Lines of handbags, distinguished by the GG motif and the Web stripe. Colorful and joyful, the floral design was hand drawn by illustrator Vittorio Accornero in 1966 for a silk scarf, a one-of-a-kind gift for Princess Grace Kelly.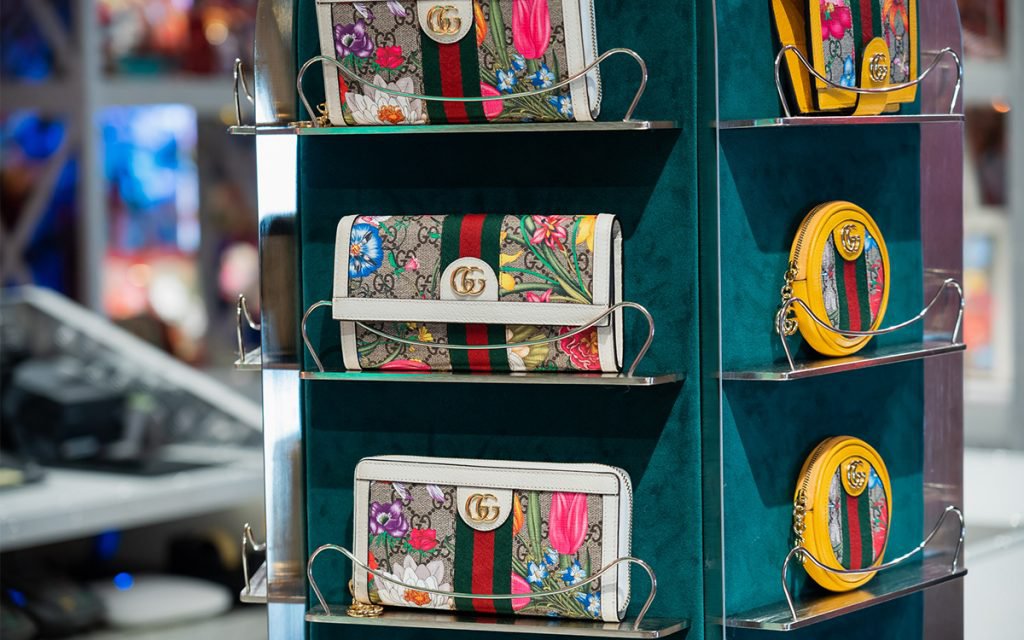 His work with Gucci is considered among the first examples of creative collaborations with the House, a philosophy that Alessandro Michele upholds and has championed in collections and digital campaigns. Inside Gucci Pin Gift Giving locations are a lineup of men's and women's shoes and accessories – featuring bags in differing silhouettes including a new jewelry case, small leather goods such as wallets and card holders crafted in GG motif printed with the flowers and insects of Flora, in brilliant colors, and trimmed with red, yellow or white leather. The accessories also feature the Double G hardware and the Web stripe.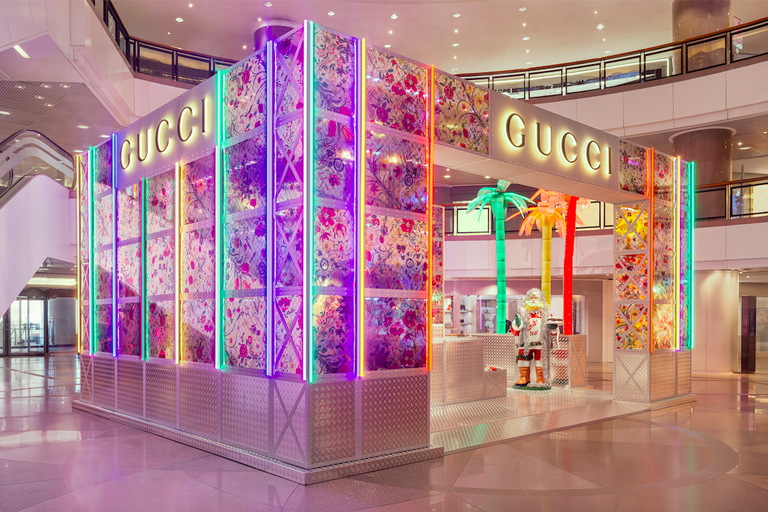 Additionally, a special section on the Gucci App will immerse the user in a unique digital experience, with AR and filters planned for Snapchat and Instagram, allowing users on different digital platforms to experiment with the theme.