'Tree of Liberty' Liberty Christmas windows - Luxury Retail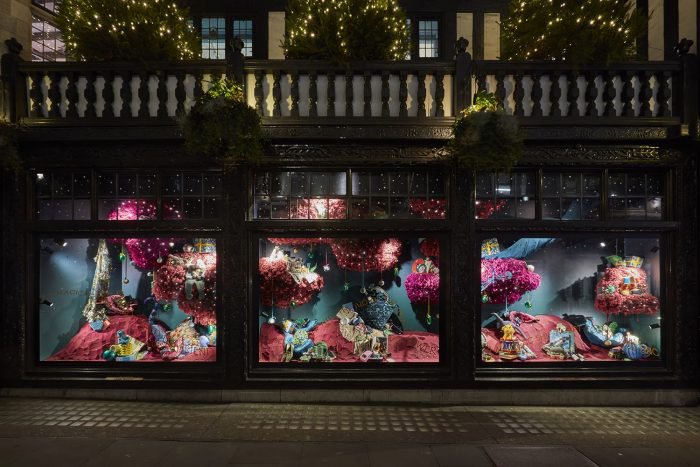 Liberty London unveils spectacular teal and pink bonsai Christmas tree
The narrative for this year's renowned Liberty Christmas windows is the wonderfully mystical Tree of Liberty.
Rich, festive and bejewelled, in partnership with Liberty's creative team StudioXAG has produced an expansive Christmas display for the department store's Great Marlborough Street windows and grand atrium.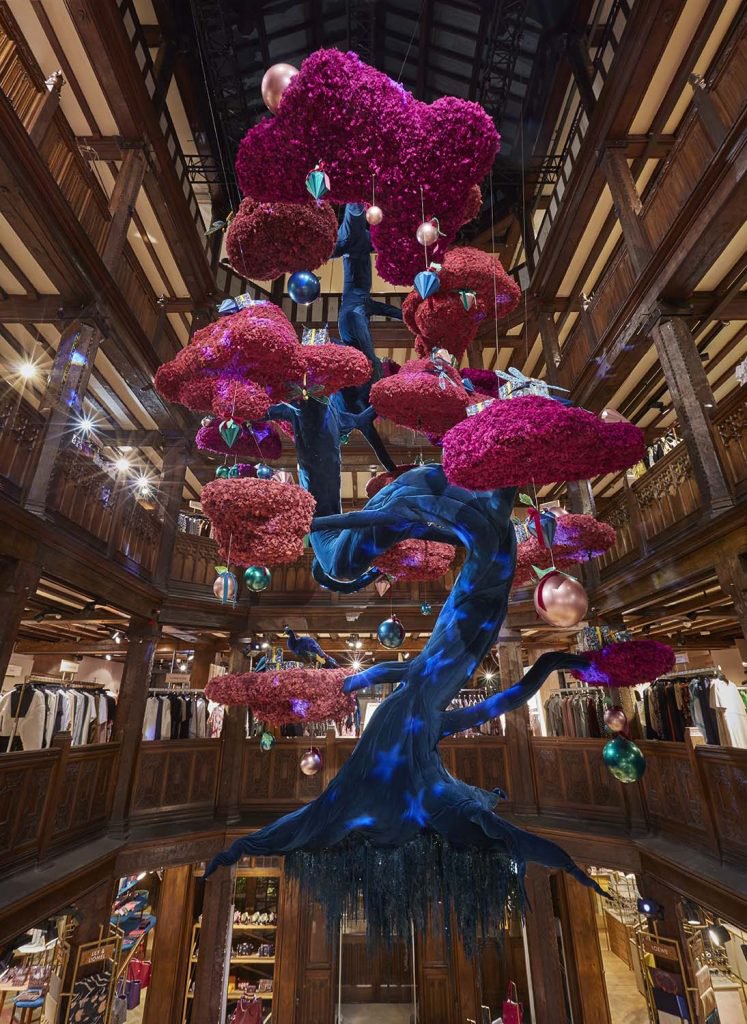 The interior of the store is quite spectacular with jewel tones of deep teals and rich pinks. Viewed from every floor and angle is the sprawling – and rather eccentric – 'Tree of Liberty' floating above the central atrium.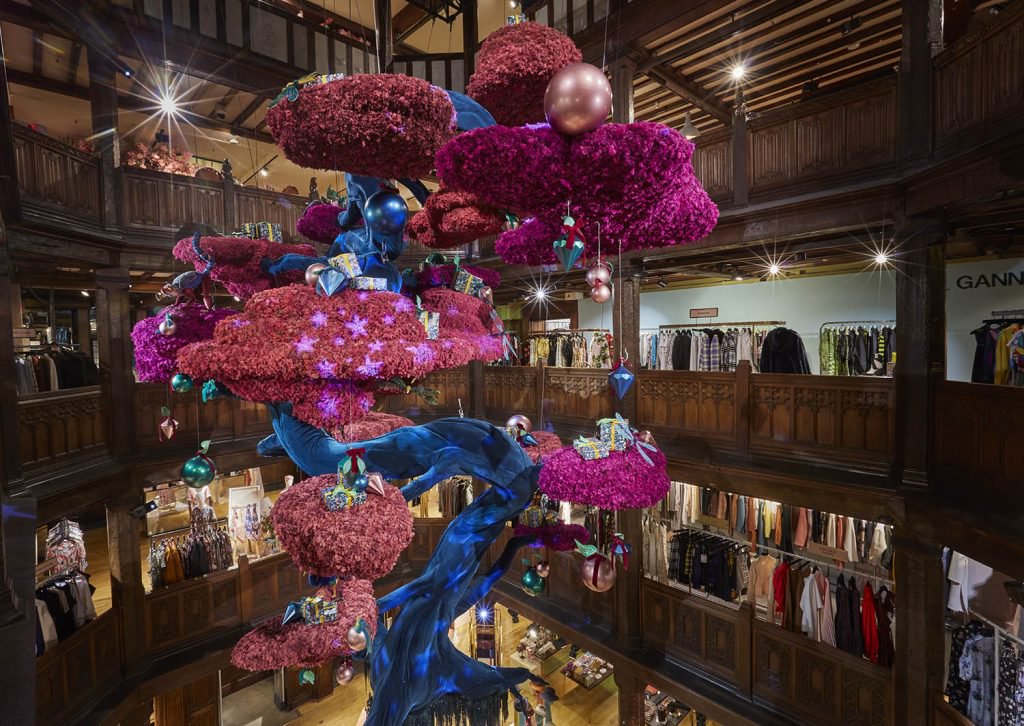 StudioXAG hand sculpted the vast Tree of Liberty, wrapping it in deep teal velvet. Branches adorned with natural moss to evoke blossoms are scattered with twinkling lights. Rich shimmering terrain creates an organic, earthy landscape. Mythical fruits resembling precious geodes adorn the display, constructed in shattered resin, hand-painted and cocooned in cotton velvet. Magical animals created by Billie Achilleos complete an intriguing and majestical menagerie of colour.
'It was hand-carved by scenic artists and had to be done in three lengths because it is so tall,' explains Liberty's Visual Concept Team. 'We used reindeer moss, sourced from The New Covent Garden Flower Market, for the blossom because of its cloud-like texture. The deep pink hue is from a natural dye, added to the soil it is grown in.'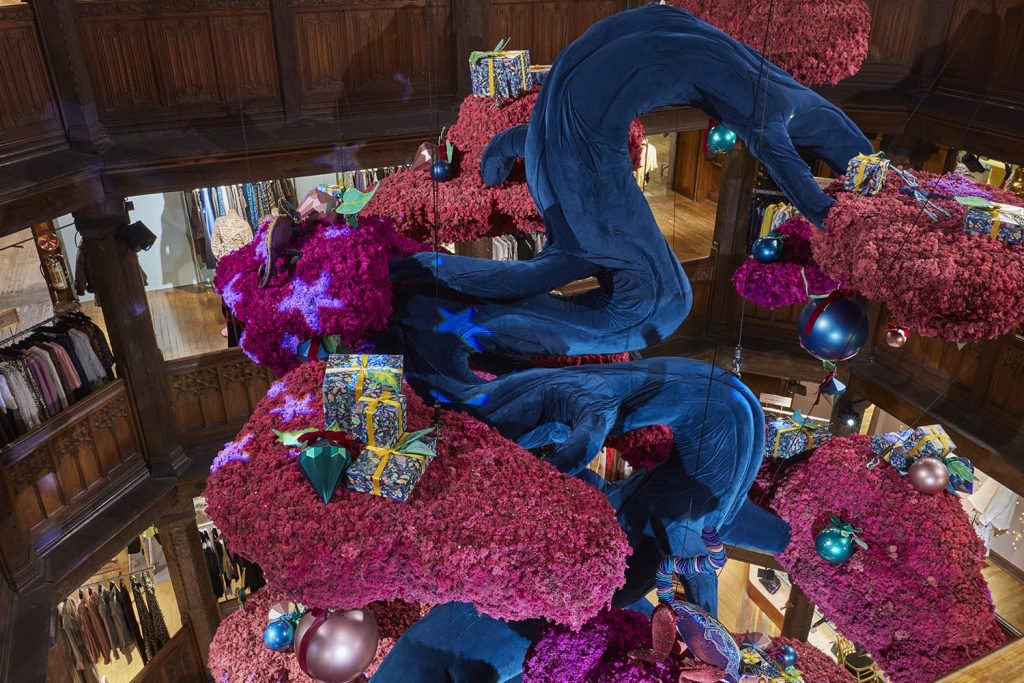 Over 400kg of moss and approximately 230 metres of teal cotton velvet were used in this expansive display for Liberty windows and atrium.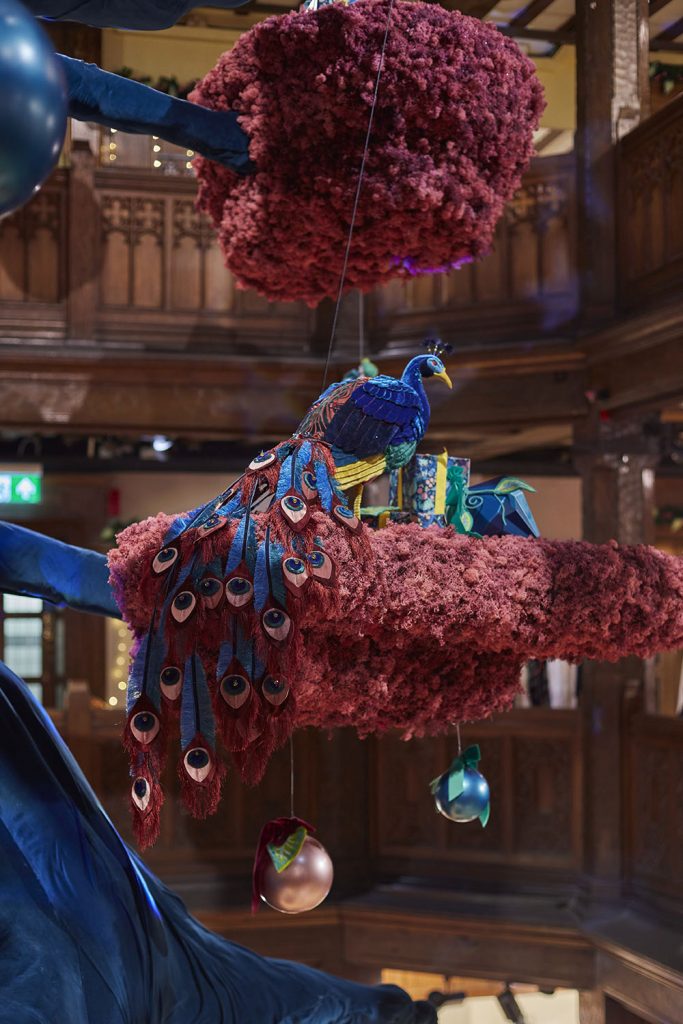 The festive Jeweltopia print, which has been created by the Liberty Fabrics in-house design team, draws inspiration from an ancient Tree of Life design and features traditional Tree of Life motifs, all whilst offering a glimpse into a curious world that is filled with exotic animals, lush foliage and festive treasures.
Customers can take the Liberty Christmas theme home via an array of limited-edition Jeweltopia printed products in Liberty silk and its signature Tana Lawn Cotton. Adults will love the Liberty London pyjamas, slippers and men's shirts, whilst children can enjoy Christmas stockings and teddy bears in printed silk-like cotton.