GUCCI in Syndey At Westfield - Luxury Retail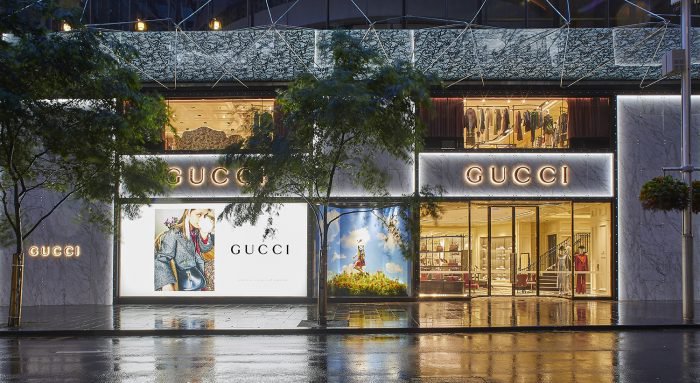 GUCCI Opens Newly Renovated Store In Syndey At Westfield
GUCCI has opened its newly renovated boutique in Sydney at Westfield. The store has increased footprint spanning an impressive 1,087 sqm across two storeys and it now features a wide selection of ready-to-wear, handbags, shoes, watches, jewellery, beauty and fragrances including that of the newly debuted Epilogue collection.
The remodelled look focuses on providing an inviting, curious, eclectic and distinctly 'Gucci' environment exemplified through elements of velvet armchairs and vintage dark wood display furniture that clashes against hand-painted parquet and herringbone flooring, vintage oriental rugs.
Elsewhere, a bespoke client space, reserved for an exclusive shopping experience is decorated by mauve velvet upholstered walls and artisanal hand-painted herringbone floors and is accessible by a private entrance.
"Australia has always been a strategic market for Gucci," says Emanuel Delrie, Gucci Regional President, South Asia Pacific. "We are also very proud to be collaborating with local Australian creatives to showcase their art-inspired by Gucci codes-in our newly renovated Sydney Flagship."
To celebrate the relaunch, Gucci collaborated with creative collective O.Z.O who invited curator and artist Edward Woodley to create and present a sculptural work to be displayed in-store.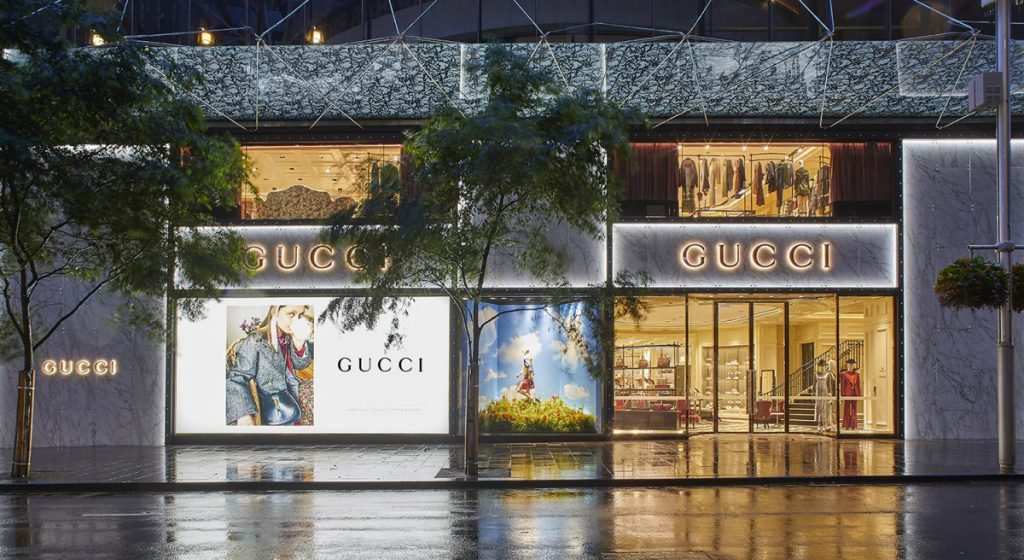 Woodley's work combines his style of contrasting underlays and collages while borrowing inspiration from the textiles used in Gucci's Epilogue collection, and is further explored in a video installation, displayed in the boutique's parlour.
Also exclusive to the boutique is the Sydney tote, a woven bag available in a limited run of twenty numbered pieces, personalised by signature leather patch.