Gianni Versace's villa - Luxury Retail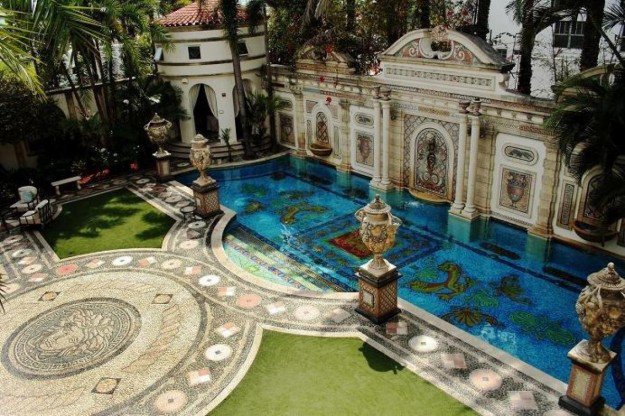 This splendid property, overlooking the Atlantic Ocean, real estate is a real gem. Located at 1116 Ocean Drive in Miami, the luxury house is for sale only recently.

The huge luxury villa, known as Casa Casuarina when it was inhabited by Gianni Versace, is on sale for 75 million dollars.
The stately residence is famous not only for being the house of Versace but especially for being the "crime scene". In the years after the crime, the "villa damn" has attracted tourists from all places, and has also become a tour stop crime History Museum Miami.
Built in 1930 by architect Alden Freeman, the Mediterranean-style villa was acquired in 1992 by Versace, which cost $ 33 million in its expansion, renovation and decoration, adding the south wing, the pool, the garden and the splendid frescoes museum can still admire.
Today the house is used as a boutique hotel first class, completed by a restaurant and event spaces, the tycoon Barton G. Weiss. Called simply The Villa By Barton G. retains all the elements work Versace. The property has over 2,100 square meters and a pool with a length of 16 meters tiled in mosaic and 24K gold. It consists of 10 rooms, 11 bathrooms, a large garden, swimming pool and statues.
By mundodelujos.com