"Foldable life" Hermès Spain Summer 2020 - Luxury Retail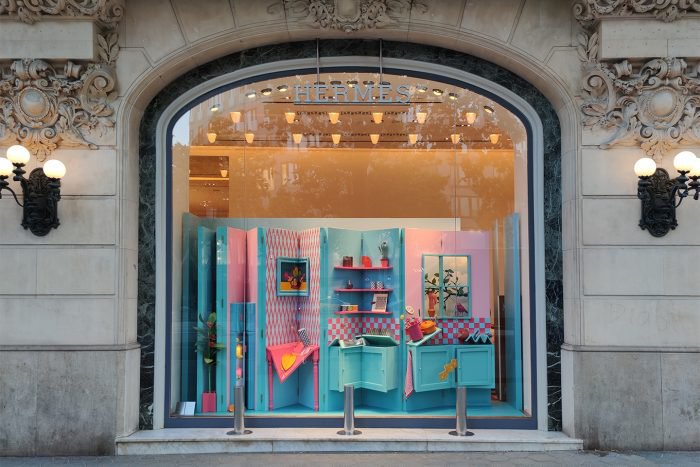 A project by Noa Verhofstad for Hermès
The Dutch studio of Noa Verhofstad has been chosen to design and produce the Hermès Summer Spain windows displays.
It is not the first time that the French firm has trusted this artist to design its windows. With the name "Foldable life" Noa Verhofstad gives life to the summer windows that have been installed in the different boutiques that Hermès has in Spain. Windows displays in which craftsmanship, custom work and detail prevail.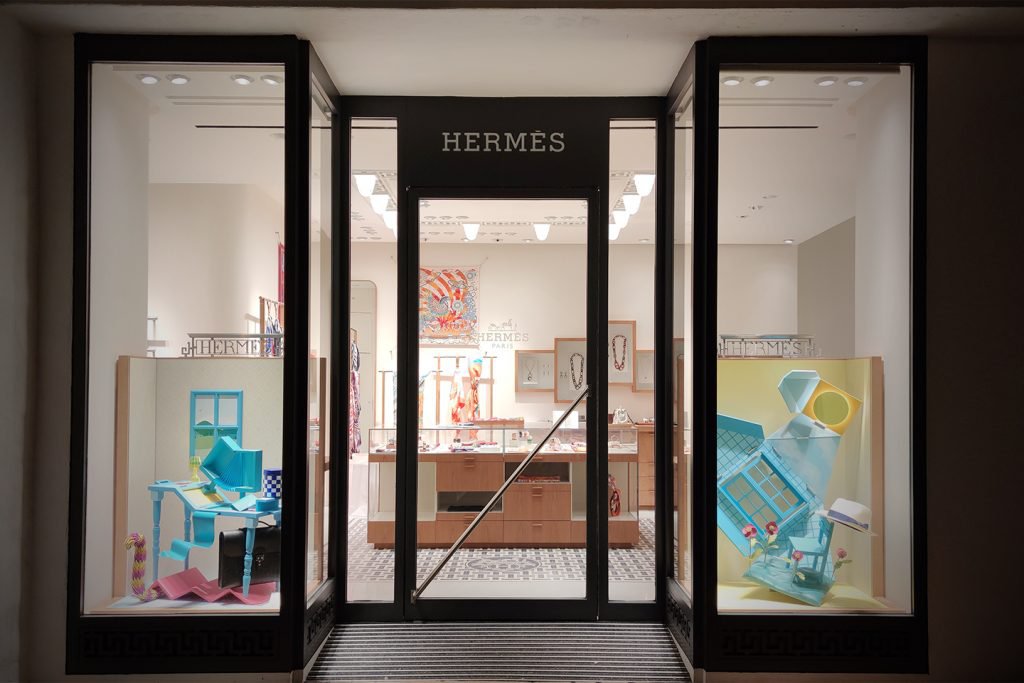 Following the guidelines given by the studio, INSTORE has been in charge of the production of back panels and floors and the installation of the different elements that make up the windows. An installation that respects the designs as they have been conceived by the artist.
This project is made up of six different settings or "Foldable rooms", all of them follow the same artistic line based on folding rooms.
The Noa Verhofstad studio specializes in working with materials such as paper and cardboard and this time they wanted to simulate spaces in a house as if they were made of cardboard and that allowed them to be foldable. In fact, wood and leather, for the details, have been the materials chosen to produce each room.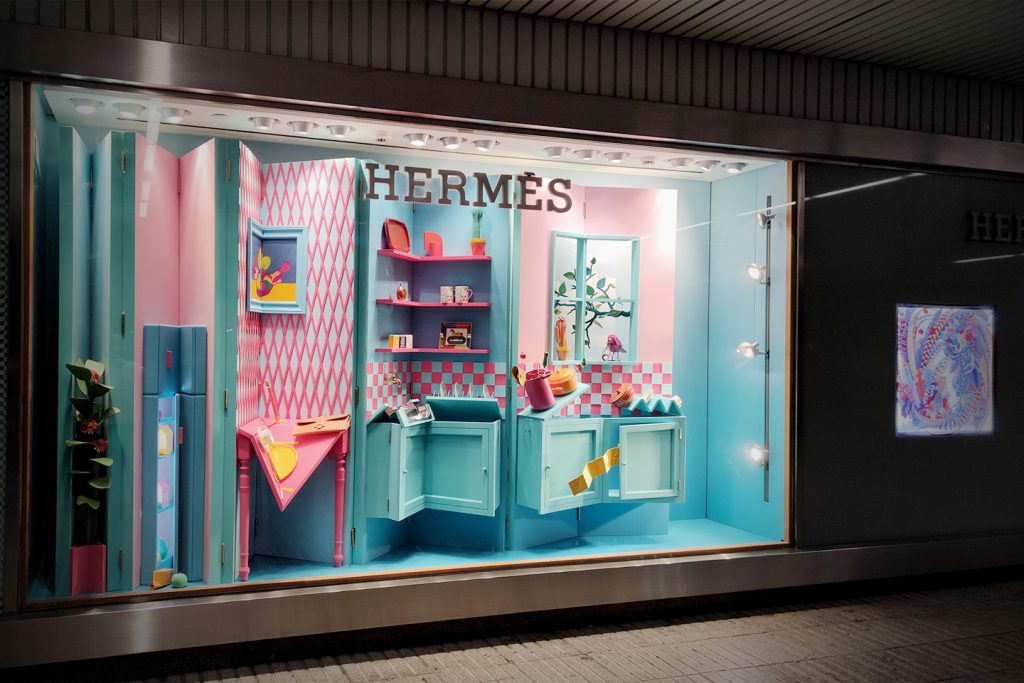 If we look at each of the designs we will discover, "Foldable Kitchen", in pastel tones and with a multitude of details, the kitchen opens to the outside through its windows while having an interior activity that shows food coming out of the fridge, moving pans and bouncy dishes.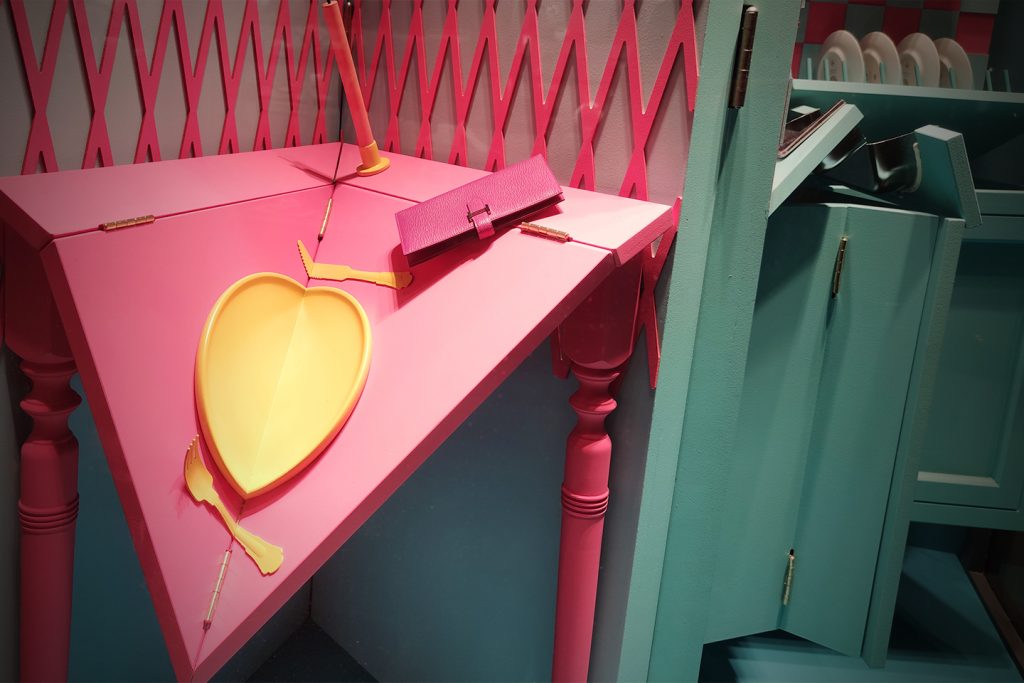 We can also enjoy a "Foldable Office" where the desk and the computer can be folded and the e-mail in the form of paper planes flies out of the computer.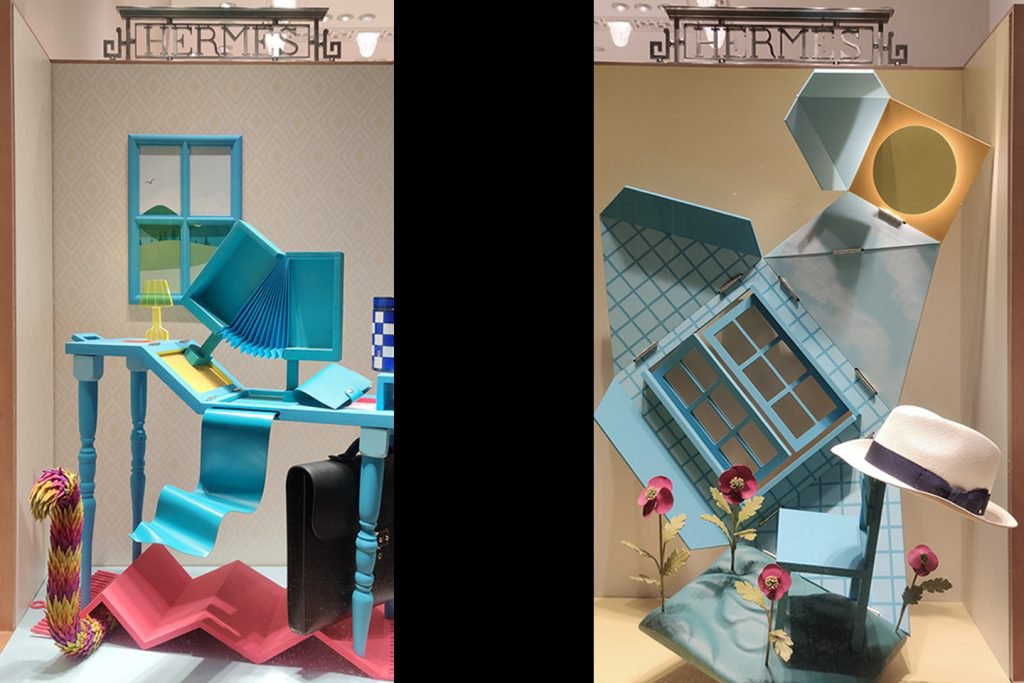 "Foldable Garden" and "Foldable Picknick basket" are other designs in this project that transports you to a wonderful world where everything is possible, and in which the use of different dimensions allows you to see beyond what at first glance you can find out.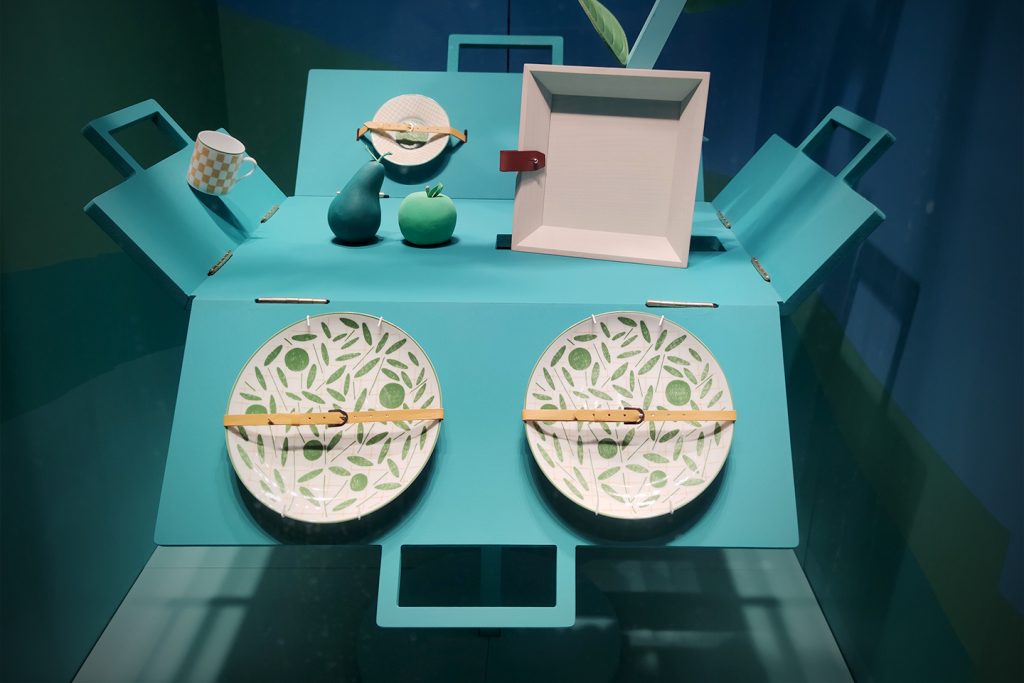 A hallway, a children's room, a dining room or a living room are also "Foldable rooms", spaces that hide a multitude of Hermès products as if they were a game.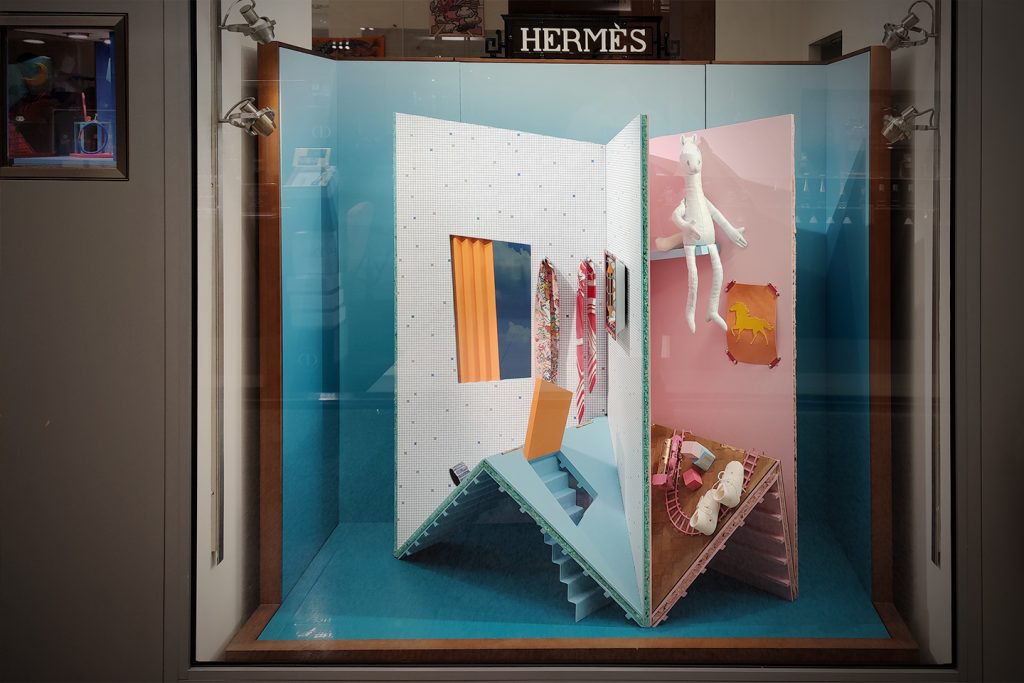 Every corner is decorated with impeccable manual work, the result of the Noa Verhofstad studio and the careful installation of INSTORE, specialists in window displays for luxury brands.