Burberry Open Spaces - Luxury Retail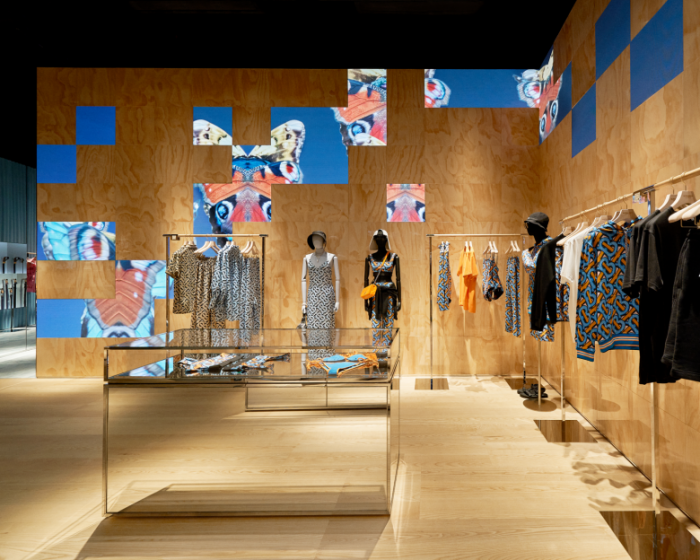 BURBERRY OPEN SPACES IN SHENZHEN, CHINA
The recent opening of Burberry Open Spaces, an innovative and totally wired shopping concept, in the heart of the country's tech hub of Shenzhen, comes as no surprise.
The location, plush The MixC mall in the Nanshan area of town, is a leading luxury hub and meeting place of the brand's target group, and a well-chosen one at that. The interior design of the 539 sqm. (5,802 sq.ft.) store has been executed by Burberry's in-house design team in London, but the technology embedded in it, has spawned from a collaboration with Shenzhen-based video game giant and internet provider Tencent.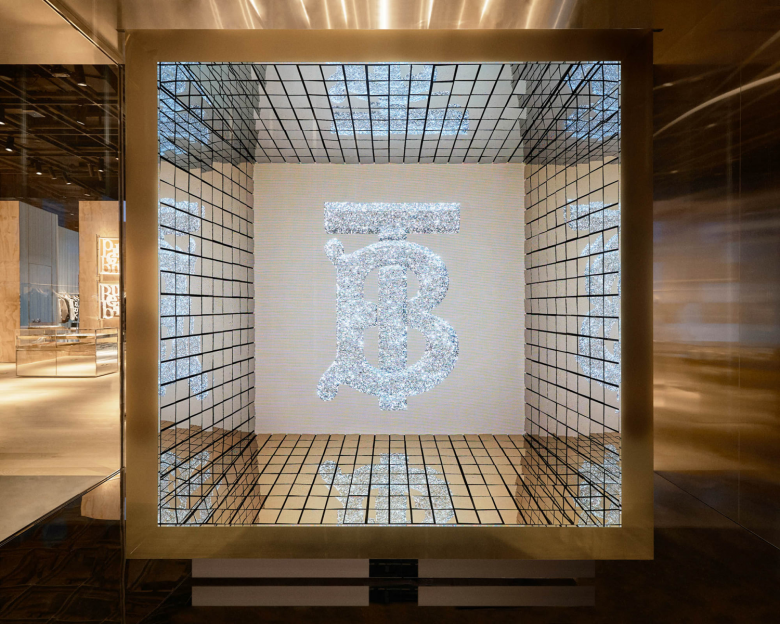 Right at the entrance, shoppers and passers-by get a pre-taster of the store by way of an interactive sculpture reflecting the mirrored runway from the Burberry A/W 2020 show – mind you, it responds to body movement to create a unique and immersive moment to capture and share online.
The massively popular WeChat messaging, payment and social media app has been integrated into the store format and shoppers are able to unlock exclusive product content, audio guides, one-to-one appointments, table reservations and upcoming events. Additionally, each customer also receives a playful digital animal character that evolves the more they interact with the space, with new characters and outfits to discover.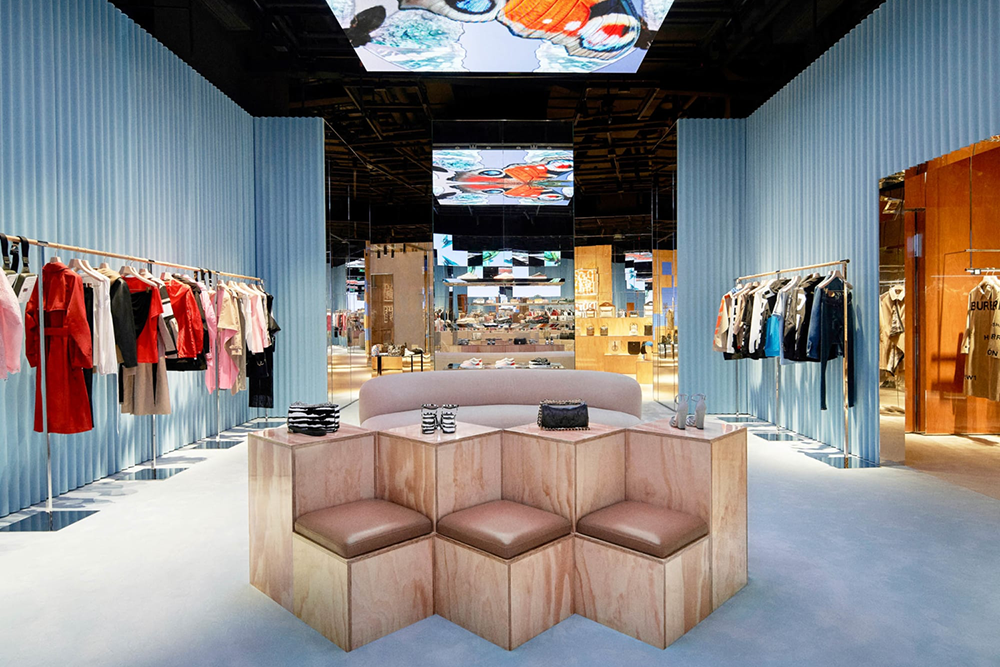 The store is divided into ten rooms, each featuring a different setting to heighten the sense of discovery, and in all three fitting rooms shoppers can play their your favourite songs from the playlist while trying on their trophy garments of choice.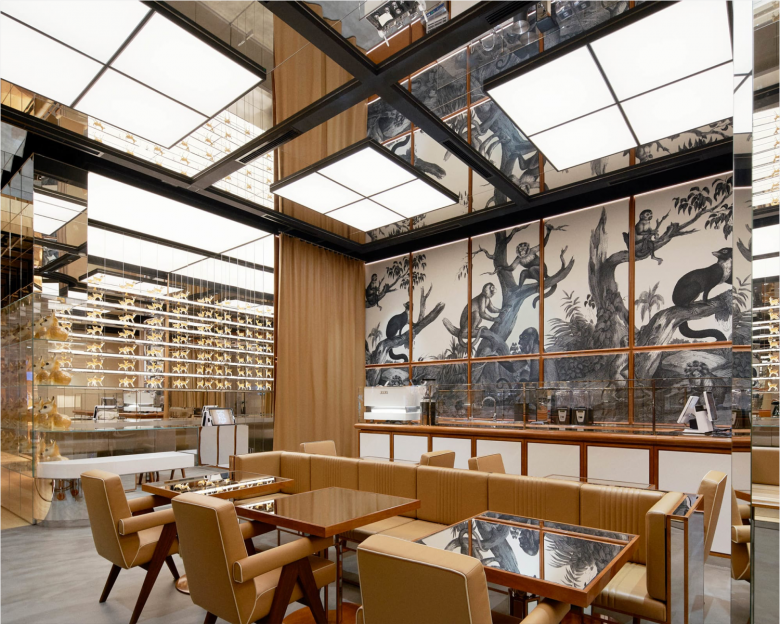 Also to be found at Burberry Open Spaces is Thomas's Café, a social meeting place featuring Mid-Century inspired furnishings and tableware which incorporates the elements of nature and animal kingdom. The menu here reflects the tea culture of the UK and China. The venue also plans to schedule workshops, exhibitions, live performances, and other events in the near future to keep connected to its following.