First curved coin from united states mint concave like a baseball glove - Luxury Retail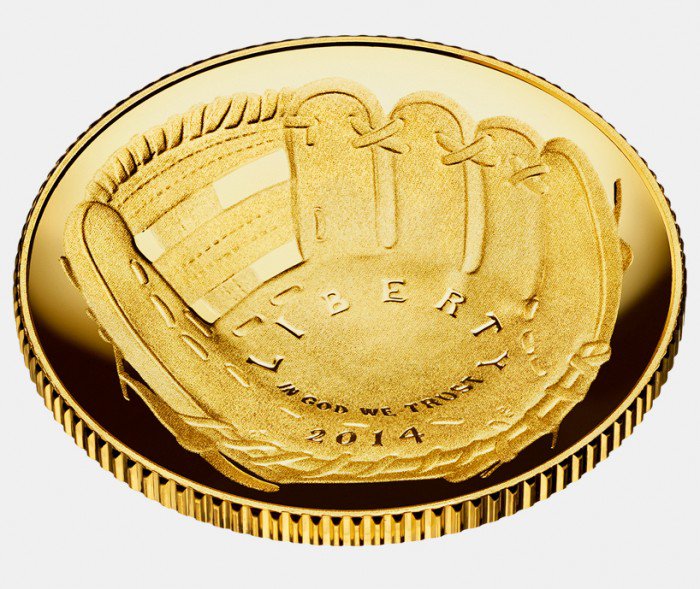 The first curved coin from the united states mint will be issued in recognition and celebration of the national baseball hall of fame, which celebrates its 75th anniversary on march 27th, 2014.
The currency will be modeled after the royal australian mint's southern cross curved coins

Designed by nationwide competition winner cassie mcfarland, the common obverse (heads) design depicts a glove that, combined with the baseball design featured on the reverse, exemplifies the elements of the most popular american pastime.

Sculpted by united states mint engraver don everhart, the inscriptions on each coin's obverse features the words liberty, in god we trust, and 2014. the common reverse (tails), also designed and sculpted by everhart, depicts a baseball similar to those used in major league baseball.

The common inscriptions on each coin's reverse are united states of america and e pluribus UNUM
-$5 gold, $1 silver, and one-half dollar clad coins will feature a concave obverse and convex reverse shape.The silver 1$ coin weighs 26.73 grams and rises 0.150 inches from the bottom surface. The half dollar uses 92% copper, 8% nickel with 750,000 units to be minted.
Prices for the coins will include surcharges of $35 for each gold coin, $10 for each silver coin, and $5 for each half-dollar