Ferrari J50 - Luxury Retail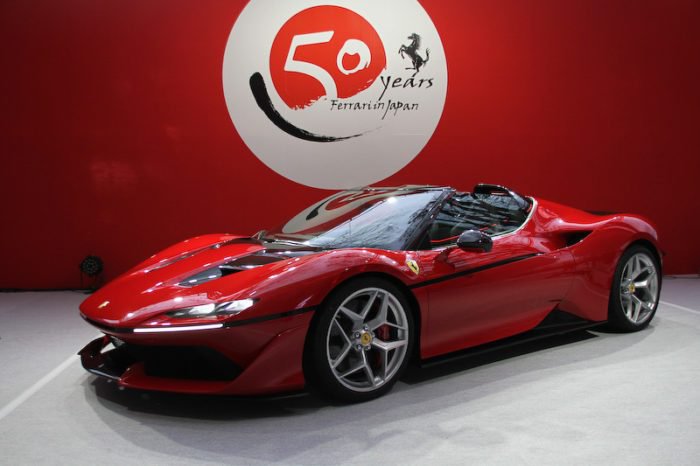 The Limited Edition Ferrari J50 Costs $2.66 Million
Most of us would be extremely happy just to be able to afford a regular Ferrari 488 GTB Spider.
The car's a masterpiece, after all, but it looks like some individuals just aren't content with this model in its standard form. That's where Ferrari's Special Projects department comes in, as it sometimes collaborates with the company's Maranello based styling center in order to create special limited edition cars.
Marking Ferrari's 50th anniversary in Japan, the Ferrari J50 is based on the aforementioned 488 GTP Spider. However, its design cues were inspired by older Prancing Horse cars from the 70s and 80s, especially when it comes to the black line that runs up from the nose and up to the base of the windows as a nod to the F40. The vehicle is equipped with a 3.9-liter turbocharged V8 engine that boasts 20 extra horsepower for a total of 680 horsepower. The J50 is limited to just 10 units, all of which were purchased for about $2.66 million each.