Ferragamo Open New & Stylish Pop-Up Store Aventura Mall
Ferragamo Store In Aventura Mall, Florida
Salvatore Ferragamo celebrates creativity with elements of its heritage through the opening of a vibrant Pop-Up store in Miami, Florida at the Aventura Mall.
The #Rainbow, a key company code, is beautifully represented by the unique store concept that fits with the energy, happiness and sunshine of the #Aventura, Florida area.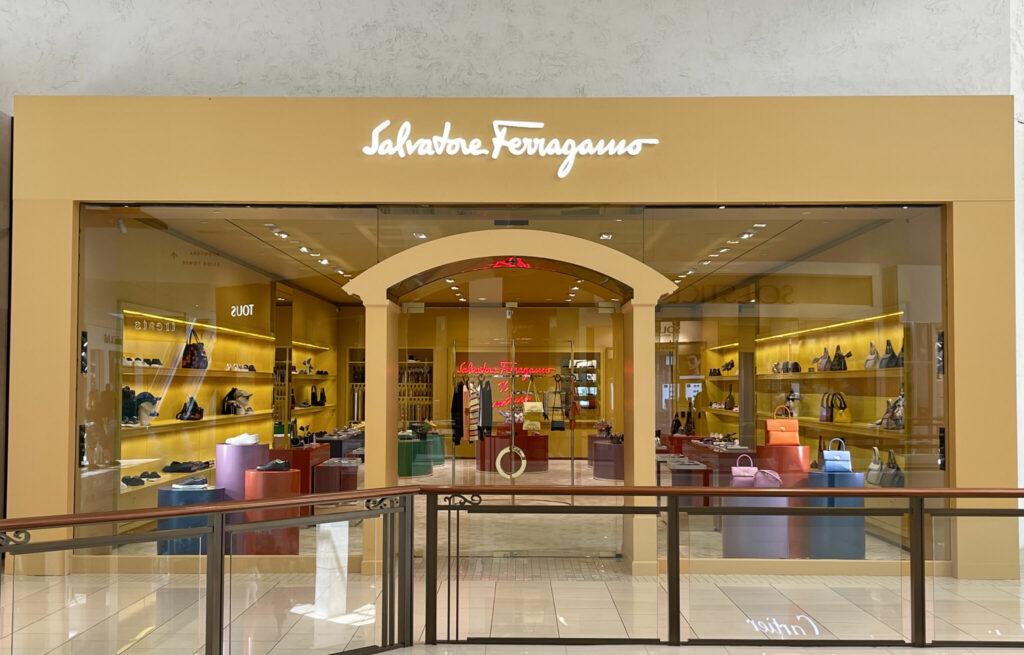 The new pop-up boutique features a large selection of accessories for both men and women. Their "Signature Collection" which can be found at the pop-up, was as actually inspired by the Gancio symbol, which is probably the most famous feature of the Italian brand. The interiors of the store feature the most recent retail design concept of the brand. Similarly themed pop-up stores will be rolling out internationally.