Ferragamo Pop-Up Store Aventura Mall
Ferragamo Opens New Pop-Up Store In Florida At Aventura Mall
Salvatore Ferragamo celebrates creativity with elements of its heritage through the opening of a luminous and vibrant Pop-Up store in Miami, Florida at the Aventura Mall.
The #Rainbow, a key company code, is beautifully represented by the unique and cool store concept that fits very well with the energy, happiness and sunshine of the #Aventura, Florida area.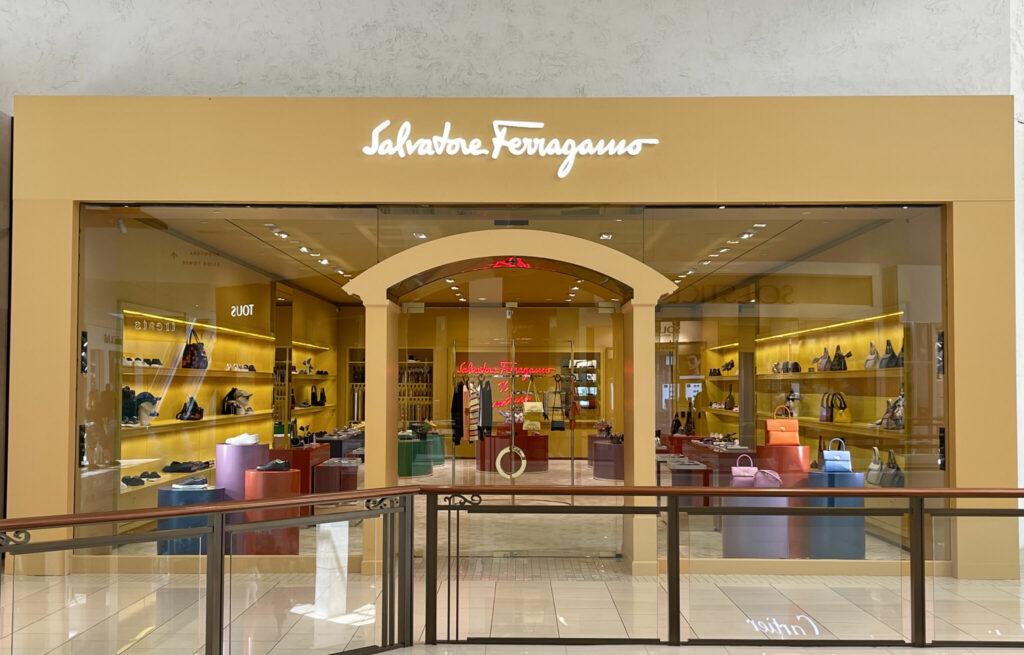 The new Ferragamo pop-up boutique features a large selection of accessories (shoes, bags etc) for both men and women. The interiors features the most recent retail design concept of the brand. Similarly themed pop-up store will be rolling out internationally.