#FENDICaliforniaSky 's most spectacular pop-up store - Luxury Retail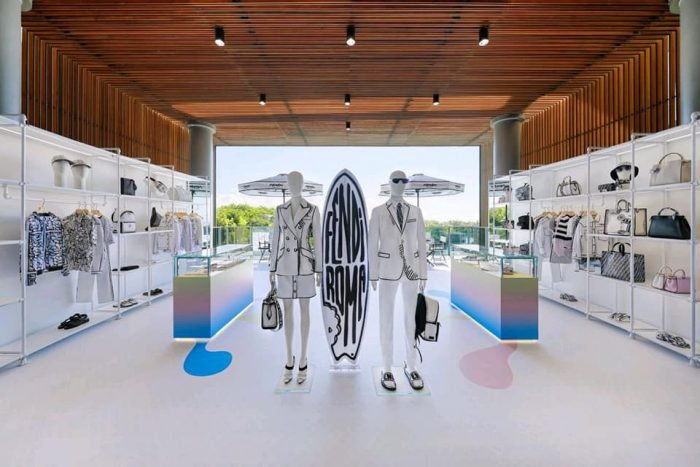 FENDI opens expansive #FendiCaliforniaSky pop-up at Sanya EDITION Hotel, China
Fendi has launched a collaboration for the "Fendi California Sky" collection produced in partnership with visual artist Joshua Vides.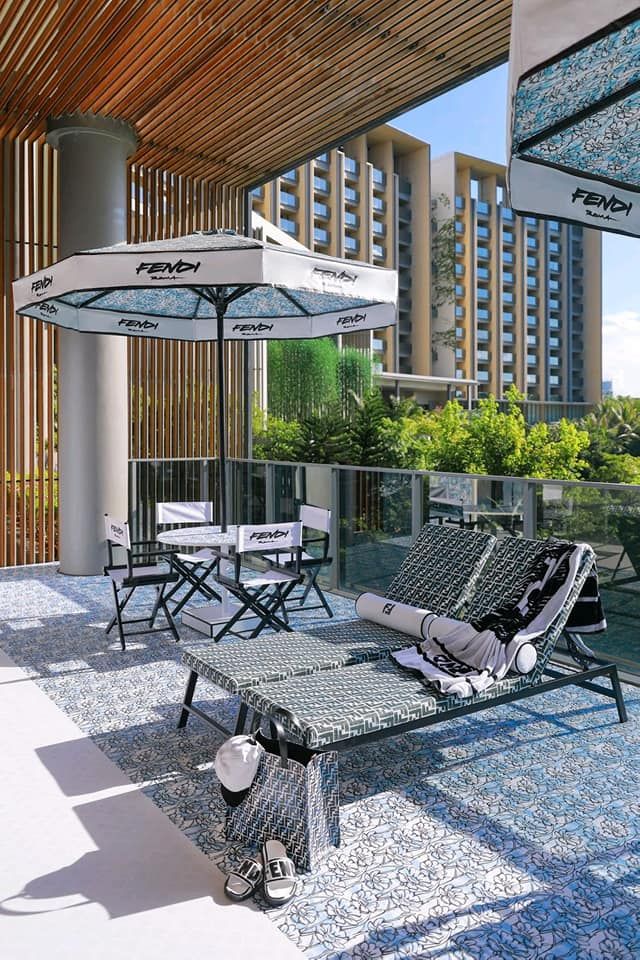 The "California Sky" collection features men's and women's ready-to-wear, and a selection of accessories including the iconic Peekaboo and Baguette bags. And put quite simply, all of these chic, dynamic and playful creations seem to have escaped from a cartoon.
The womenswear offering features a long silk dress, a cotton shirt with trompe-l'oeil buttons and seams, a gabardine jacket and skirt, a crop top T-shirt, a blazer, a bathrobe, several more dresses, pants, shorts, and T-shirts.
The menswear range has T-shirts, shirts, jeans, Bermuda shorts, sweaters, jackets and swim shorts. Then there is a selection of accessories, including several styles of shoes, jewelry, glasses, leather goods and a number of stoles.
#FENDICaliforniaSky 's most spectacular pop-up store is open at Sanya EDITION Hotel, a luxury hotel in the summer resort destination in the South of China.