Fendi Caffè by Anniversaire
Fendi Caffè By Anniversaire Opening
Sophisticated, savvy, and innately quality conscious, Tokyoites can be a tough crowd to please, even for luxury brands. But Fendi's pedigree is an impeccable one, and dotted with an irresistible range of finely crafted products.
In celebration of the launch of the Fendi Roma 2020 Holiday Collection, the Italian fashion house has extrapolated its artistic legacy straight into contemporary lifestyle by opening a branded pop-up café alongside Omotesando dori, arguably the most prestigious shopping artery in all of Tokyo.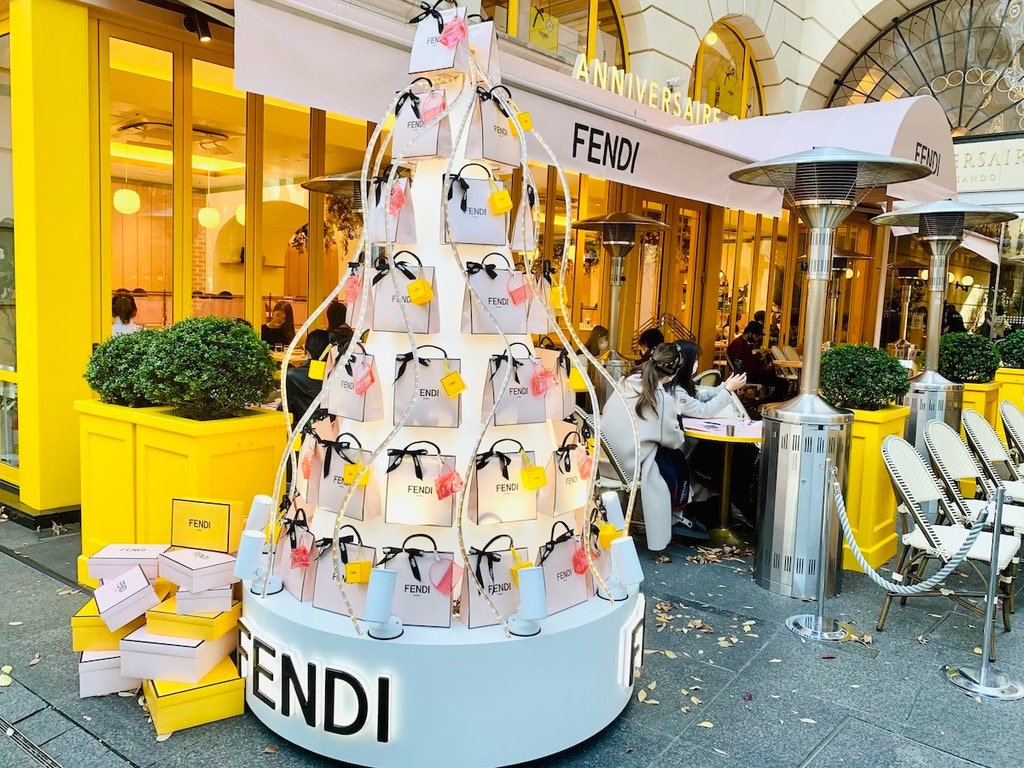 Officially called Fendi Caffè by Anniversaire, it's actually a friendly takeover of Anniversaire, a revered existing establishment for than 20 years, replete with a makeover of the premises.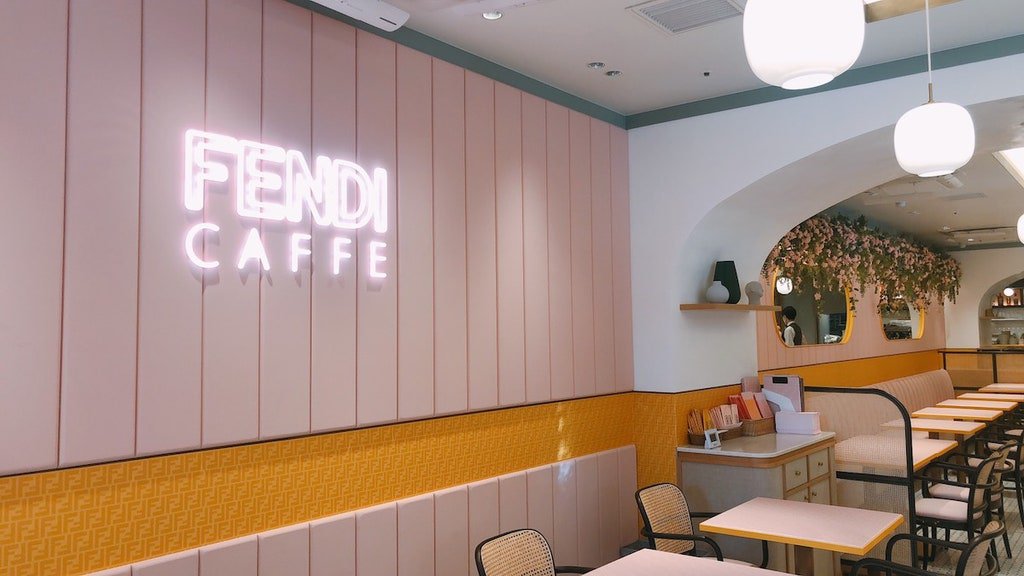 So, Fendi's signature colour is yellow, but not just any yellow, but Fendi yellow, and it's used to grace anything from the windows in the façade and planters, to indoor panels and china, and it's paired with the powder pink hue of the existing Anniversaire interior. In addition to the establishment's regular menu, die-hard Fendi fans are able to indulge in a special menu, featuring a full dinner course, but all elements, including a dish with FF-shaped pasta, can be ordered separately.
And that's still not all. When scanning the QR-code on the menu a special GIF stamp with animation and smartphone wallpaper can be downloaded (open through Dec 27).