Driftsun Transparent Kayak - Luxury Retail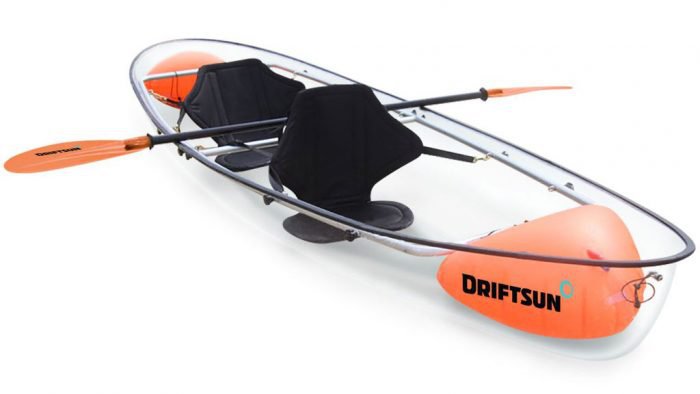 The Driftsun Transparent Kayak Offers a Cool Perspective
Watersports experts at Driftsun have designed the cool Transparent Kayak in front of you, entirely from clear polycarbonate, to allow us to enjoy a different perspective of the depths below.
An anodized aluminum frame keeps everything intact and safe while the translucent material – durable and visually pleasing – will surely put a smile on your face. Please note that the kayak's entire hull has been treated with a protective coating that guards it against potential UV damage from the sun and the eventual scratches that might influence visibility.
With an ergonomic shape, this transparent kayak is just 11-foot long and it comes with removable adjustable seats; it was designed to accommodate two and withstand choppy waters. In the event that it does flip over, the orange balloons at the bow and stern keep the vessel afloat.
It will cost you $1,599 to enjoy the views provided by this kayak, but we're sure it's worth every single penny. Driftsun's kayak comes fully assembled and it's accompanied by two ergonomic aluminum paddles, but the best thing is that you don't need to get wet to look for your favorite fish or underwater movie character.