Pirelli calendar "Alice In Wonderland" - Luxury Retail
Pirelli goes Alice In Wonderland for the 2018 calendar
The Alice in Wonderland-themed shoot features a diverse mix of stars including Lil Yachty, Lupita Nyong'o, Naomi Campbell, P.Diddy, Whoopi Goldberg, model Adwoa Aboah, and American Honey star Sasha Lane.
Tim Walker and incoming British Vogue editor Edward Enninful have joined forces to create the 2018 Pirelli Calendar, featuring an all-black cast.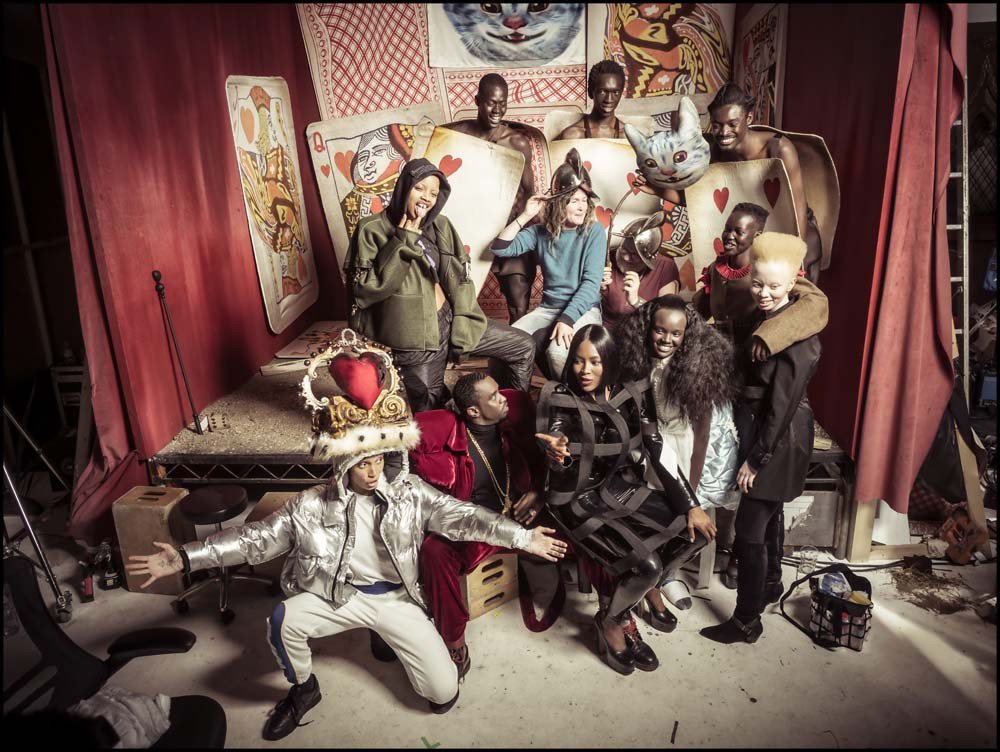 In homage of John Tenniel's original Alice in Wonderland illustrations, the calendar will recreate imagery inspired by beloved characters including the Queen of Hearts, the caterpillar and Tweedledee.
Naomi Campbell takes centre stage in the Royal Beheader role with Sean "Diddy" Combs as her trusty sidekick. The cast boasts an eclectic cacophony of talents, ages and nationalities – including Whoopi Goldberg, Ru Paul and model-turned-feminist-activist Adwoa Aboah.
Serena Williams, Amy Schumer and Yoko Ono all starred in what was an incredibly inspiring amalgamation of women of varying races, ages and body types that we don't see enough of in popular culture.
This is the second an all-black cast has been chosen for the calendar, and from the behind-the-scenes shots at least, it looks more like a fashion shoot than a nude editorial.
Though Pirelli have featured an all-black cast before – in 1987, starring a 16-year-old Campbell – the cultural relevance and overriding tone this time around feels more pertinent than ever.
"This is an important step in culture development – to push images that aren't generic, that don't conform to stereotypes," said model Thando Hopa, who plays the Princess of Hearts.