Dreamy Salvator Villas & Spa Hotel - Luxury Retail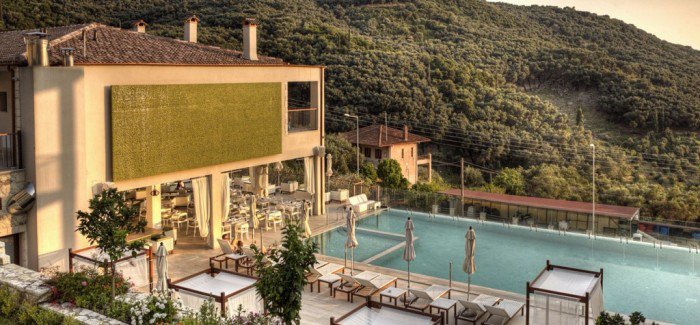 Dreamy Salvator Villas & Spa Hotel In Praga, Greece
Sketched out by a skilled architect named Angelos Angelopoulos and finished in 2010, the sublime Salvator Villas & Spa Hotel can be found within the town of Praga in Greece, and it definitely represents a perfect base for a dreamy vacation.
This exquisite establishment was named honoring Archduke Ludwig Salvator himself and features a superb amphitheatre-inspired design that encircles a picturesque area named Kyperi. Featuring breathtaking views of its surrounding gardens and of the never ending Ionian Sea, the hotel tempts with luxurious accommodations, irreproachable service and outstanding amenities, which is why it is probably one of the most appreciated establishments of its kind in Praga. The hotel's furnishings feature a superb mix of Provincial and contemporary elements that have the potential to impress at a glance.
The rooms were decorated using green and white elements for the most part, while the lavish spa includes a breathtaking mosaic "curtain" wall that was signed by Angelos Angelopoulos. Some of the most impressive décor elements include representations of Buddha, which give off a sense of mysterious elegance and fine taste. Other highlights include a state-of-the-art gymnasium, a sauna, a hammam as well as indoor and outdoor swimming pools.