DRAWINGS IN SPACE by Marcel Van Doorn, Hermès Spain - Luxury Retail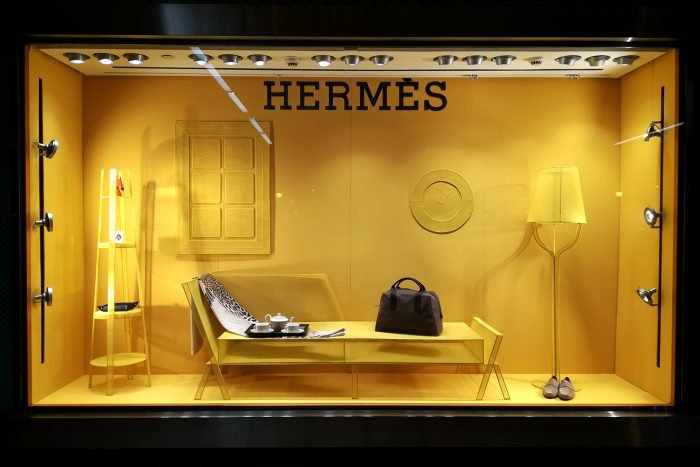 Hermès's new windows displays autumn collection 2017
We can already enjoy the autumn windows displays that Hermès brings us by the hand of the designer Marcel Van Doorn.
Installed recently by INSTORE in the different boutiques of the brand in our country, these windows displays once more time have the purpose of Hermès to combine fashion with art.
Each product that is presented has a specific space, nothing is left to chance; Each material, each chosen color follows a line of design drawn by the artist.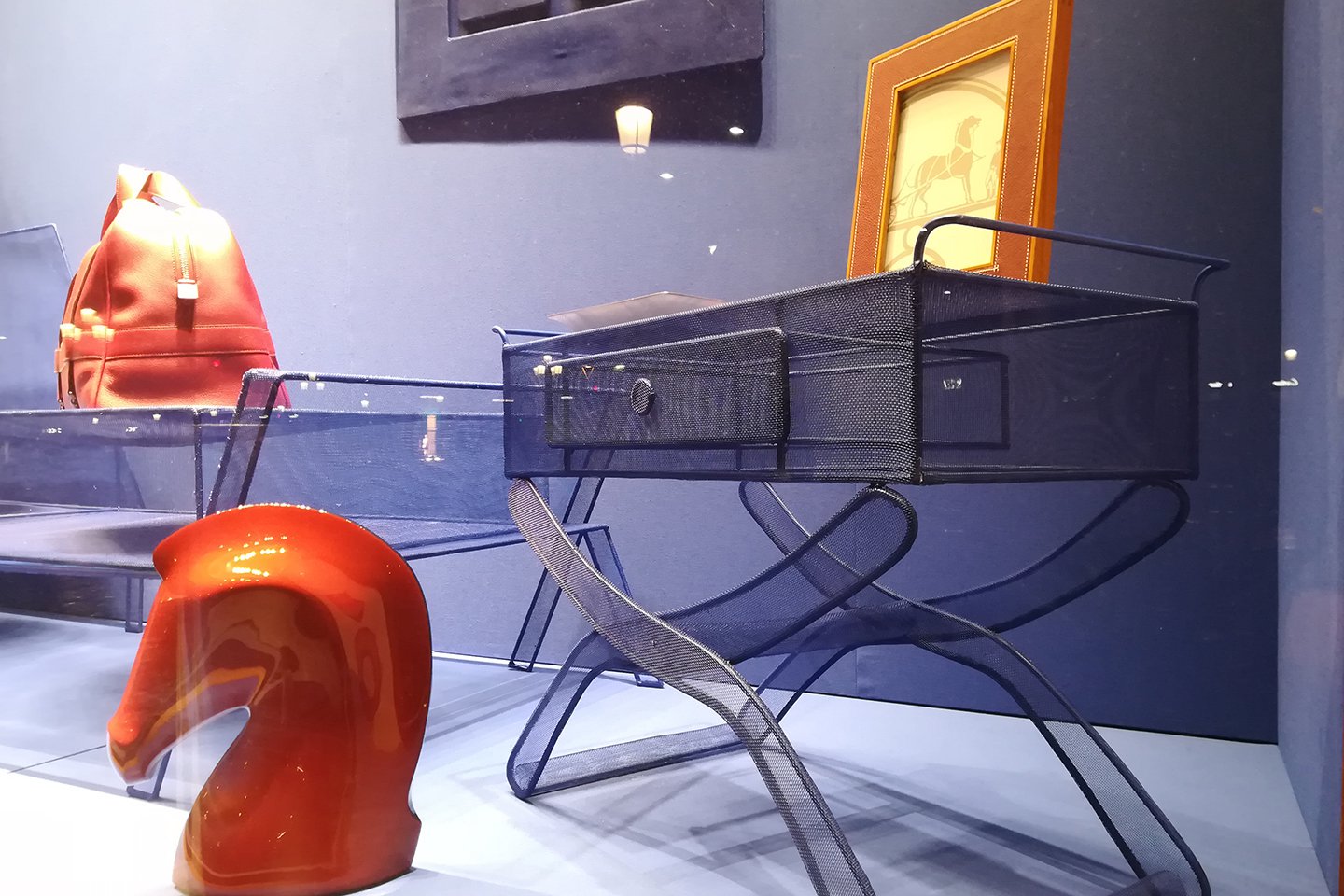 DRAWINGS IN SPACE: The last project for Hermès Spain by Marcel Van Doorn, the artist explains:
"I was looking for a way to bring sketches to life, to have a drawing of something that suddenly becomes a real 3d object with still the feeling of a linear pencil sketch.

We'll develop our pencil drawings with mono colored/ black solid wire to create 3d aerial objects/ shapes in the windows. The lines should be organic so they look like scribbled pencil lines on a paper, as a drawing. The whole window will be monochrome but in different density of the color depending on the layers you see in the interior.

The environment should have a relationship with the Hermès objects, as if we look into the home of a customer, but in a very light almost aerial environment. As if it is a dream, a «fata morgana».

It is if the function of the objects in fabric are there to give the Hermès products a reason to be in that place, a communication between the sculpted interior and the products.
A kitchen, a living room, a dressing(man) , a dressing (woman), a bedroom, a terrace will be created like surroundings for the products."
The departments of locksmith, carpentry, painting and finishes of INSTORE have been in charge of the production of each element that composes the windows displays.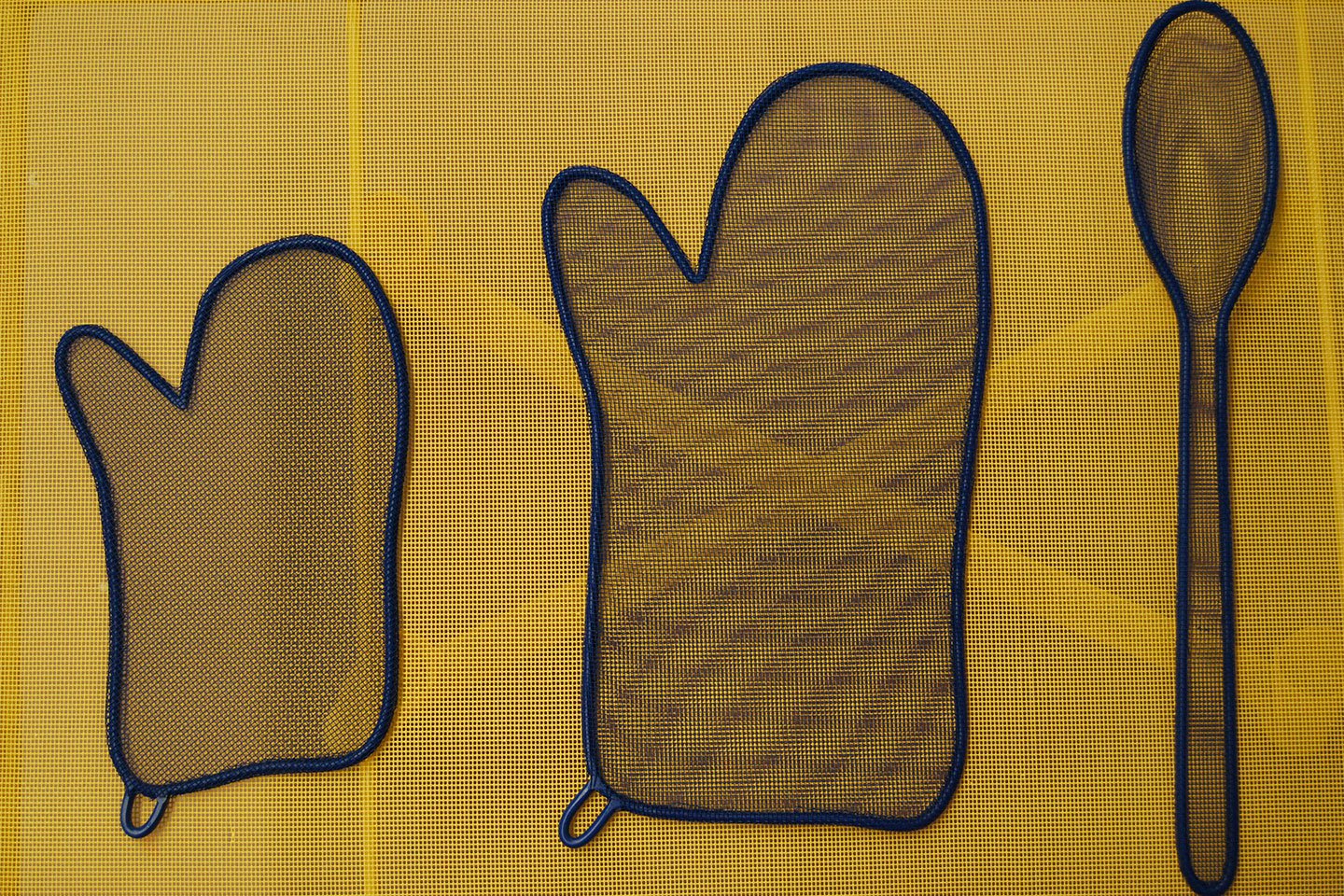 To be able to realize the 3d objects as the artist intended the best option has been the use of the wire mesh on structures also metallic, material with which INSTORE have been able to create the furniture that are inside each window decorating and creating spaces at the same time as use as exhibitors of Hermès articles.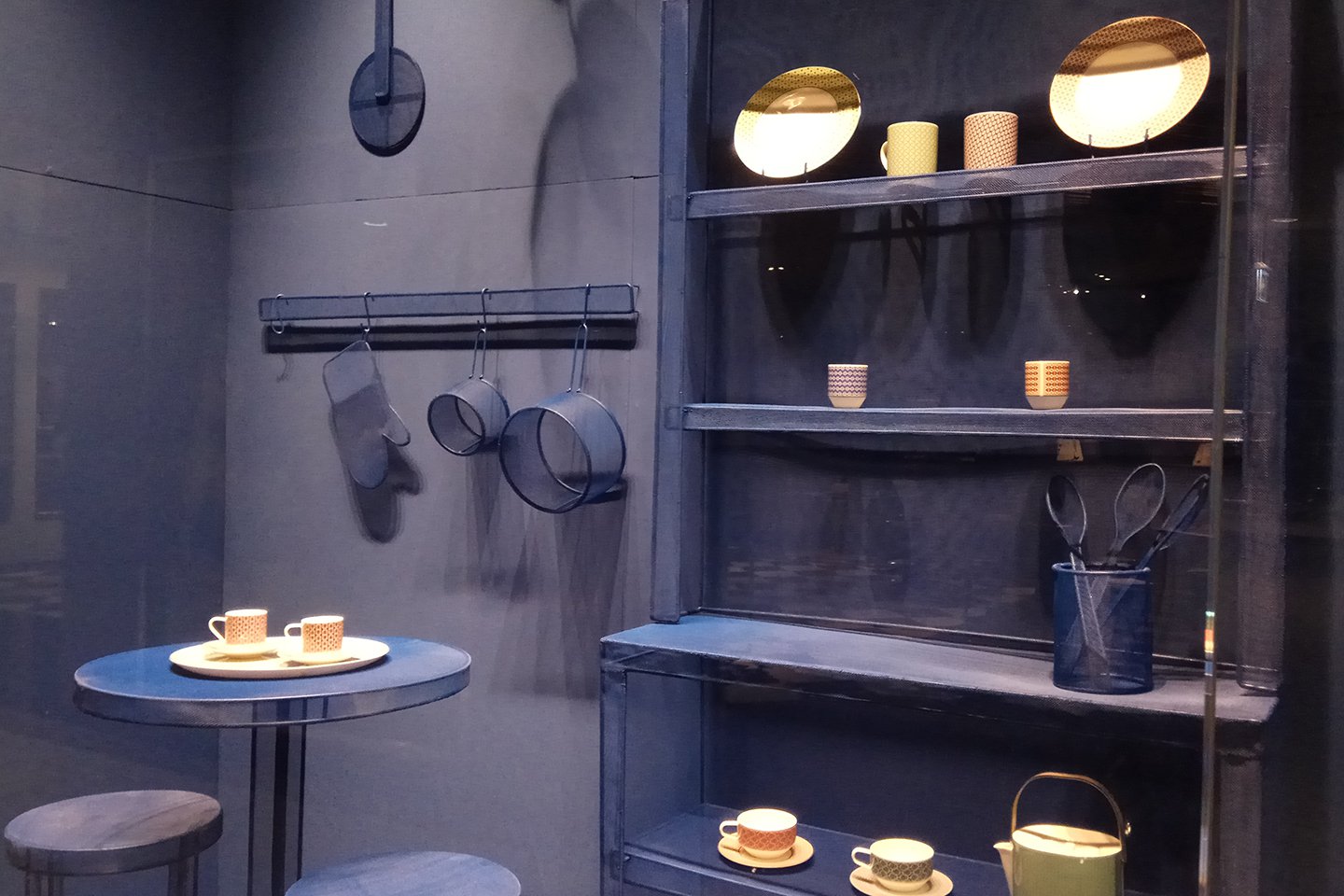 Living rooms, dressing rooms, terraces, bedrooms and monochrome kitchens have been chosen to install 3d furniture: dressers, screens, chairs, coat racks, lamps, tables, garden furniture, doors and windows, all made of wire mesh, painted and finished in a handmade way, a handcraft work that respects the view of Marcel Van Doorn, to bring sketches in pencil without losing the essence of drawing.