McDonald's "The Signature Collection" - Luxury Retail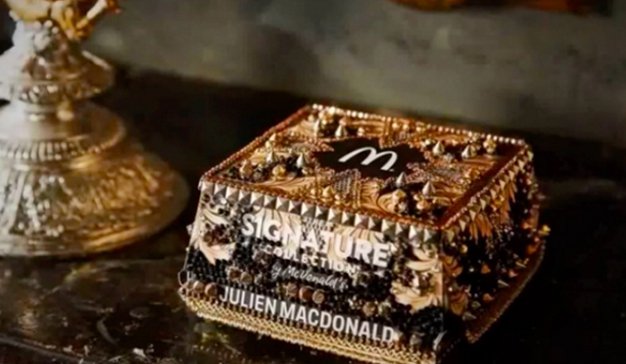 McDonald's launch new gourmet burger menu
McDonald's UK is rolling out new Signature Collection burgers in every branch. Range features three burgers which all contain top quality ingredients.
McDonald's is known for its cheap and cheerful burgers that cost just a couple of pounds each.
But now the UK arm of the fast food giant is launching a much posher range that will sandwich 100 per cent British and Irish beef between a brioche bun, McDonald's revealed to FEMAIL in an online exclusive.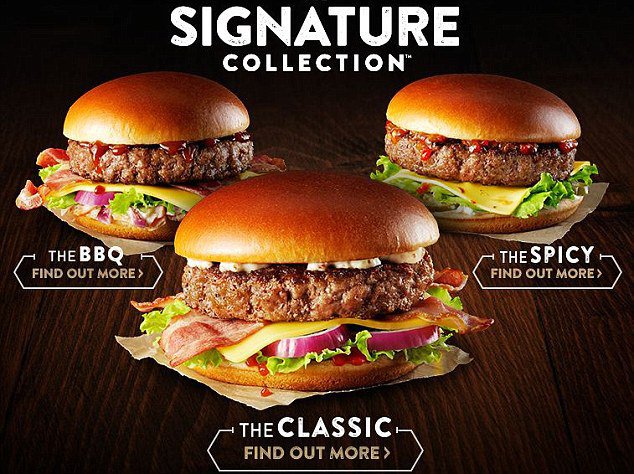 The burgers come in three flavours: Classic, BBQ, and Spicy.
The Classic contains a beef patty along with beechwood smoked bacon, cheddar cheese, wholegrain mustard mayo, ketchup, lettuce and red onion.
The BBQ contains a beef patty, BBQ sauce, coleslaw, red onion, lettuce, beechwood smoked bacon and cheddar cheese.
The Spicy contains a beef patty, Jalapeño slices, pepper jack cheese, lettuce, hot and spicy mayo and a spicy relish.
All three come in a brioche-style bun.
Julien Macdonald has designed some limited edition boxes
Fashion designer Julien Macdonald OBE, a former judge on Britain and Ireland's Next Top Model, has designed limited edition burger boxes for the launch of the roll-out of the luxury Signature Collection.
His black and gold design features crystal detailing, as well as McDonald's iconic Golden Arches.
Only 1,000 of the boxes will be available at the showcase events, with one embellished by Julien himself being unveiled in Leicester Square.
The box will then be auctioned off with the proceeds donated to charity.
Emily Somers, vice president of marketing at McDonald's said: 'To partner with such an iconic designer as Julien Macdonald is fantastic, and his beautifully designed star-studded box complements The Signature Collection perfectly.
'Julien's limited edition box is a great way to mark our nationwide launch of The Signature Collection.'