'Disco Forest', Zara Collection - Luxury Retail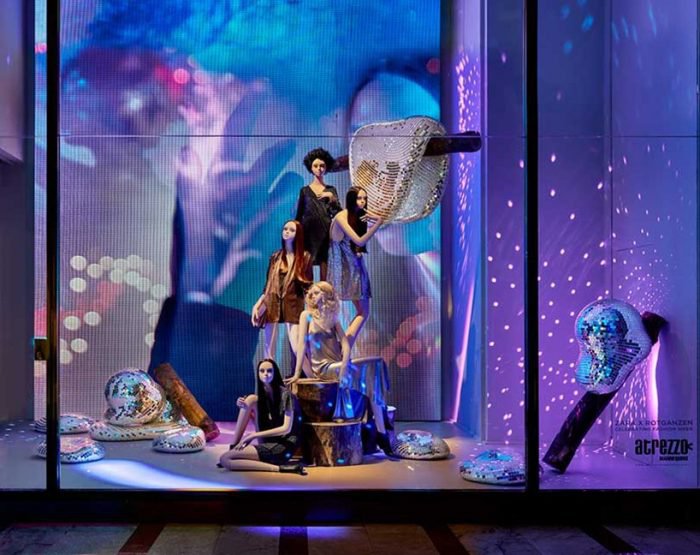 Spanish brand Zara created an amazing 'Disco Forest' Collection this fall
Clothing brand Zara invited Rotganzen to collaborate on the window display of four flagship stores in London, Milan, Tokyo and Paris.
In conjunction with the retailer's 'disco forest' autumn winter campaign, the dutch post-pop art and design studio created a special series of quelle fête disco balls.
Rotganzen used the quelle fête disco balls as the central theme of the display, creating sculptural forms and enlarged perspectives of the glitter studded objects. for the Tokyo store an extended version of the display was created in collaboration with photographer pim top, featuring close-up textures projected onto the building.
The campaign is filled with warm, vivid and retro elements, giving it a really cheerful, boho look. It seems like there is something for everyone, from flirtatious lace slip dress to classic double-breasted long trench coat, from floral printed strappy shirts to leather jackets with fur.