Louis Vuitton city guide apps - Luxury Retail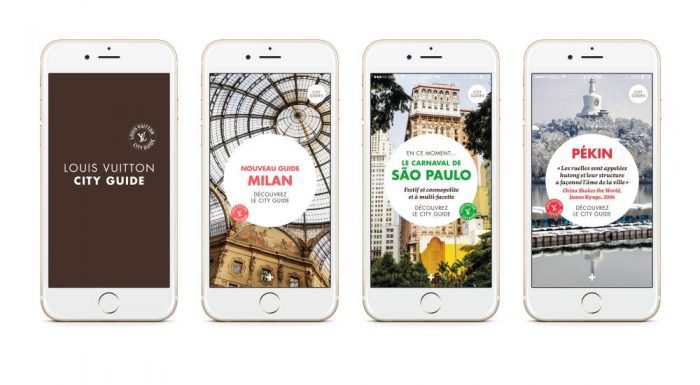 Their iconic guidebooks get the digital treatment.
Louis Vuitton launches mobile app for City Guides.
Louis Vuitton has since 1998 shared the unique spirit of travel that inspires the House in its City Guides, a carefully curated selection of addresses for an original discovery of cities around the world.
In November, the collection welcomes four new cities, along with the launch of a great mobile app.
Bangkok, Chicago, Prague and Rome join the Louis Vuitton City Guides, making a total of 25 cities to be discovered in the collection. Other destinations have been updated with new addresses, including Paris, London, New York and Venice. From hotels, restaurants and tea rooms to antique shops and museums, the Louis Vuitton City Guides offer a truly original take on each city.
This distinctive travel concept has now been replicated in a mobile app for a real-time interactive experience. Available in French and English for iPhone and iPad, the app proposes a host of options for travelers, who can share practical information via their favorite social network, use the geolocation feature to quickly find a place, or create their personal address book.
The City Guides apps will be available on the App Store for iPhone and iPad.