Dior's new Home - Luxury Retail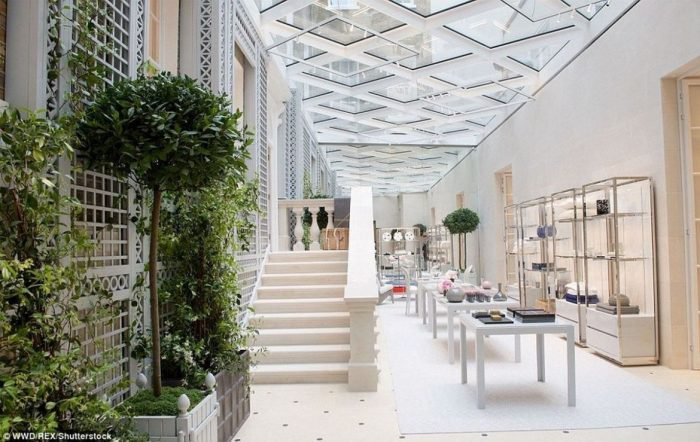 The Dior Home collection will be available at Dior's four-story shop in London.
Christian Dior who pioneered one of the world's favorite fashion houses reportedly had a particular fondness for homeware and interior design.Now, his empire is following with the launch of a new homeware label. Dior brought 11 designers on board to create a line of covetable household items from plates and bottles to playing cards, glassware and linens. Each item has Dior's blend of classicism with a dash of modernity.
Among the designers roped in for the project was Lucie de la Falaise who contributed this wicker picnic basket. The old fashioned basket comes complete with a cashmere and wool cannage-pattern blanket, Limoges plates and bowls, crystals engraved with lily of the valley, a tablecloth, and embroidered napkins and olive wood cutlery.
Pink glass paperweights (a must for your office no doubt) were created by Giberto Arrivabene. Arrivabene also crafted this set of grey tumblers and a carafe with contrasting pink rims.
Dior's store architect, Peter Marino, designed these bronze boxes for the brand's Homeware line. These plates with cutwork and scalloped edges were designed by India Mahdavi who drew inspiration from the pastel colors and scalloped hemlines of the outfits in Dior's spring 2016 collection.
Designer Michaël Cailloux was inspired by Christian Dior's gardens in Granville, Milly-la-Forêt, and La Colle Noire when he created these card decks.
Veronique Taittinger's dishware features lily of the valley prints seen in Dior's 1954 Muguet collection.
Every season, Dior Home will showcase the work of new designers.