Dior pop-up store, Dubai
DIOR opens 3D printed pop-up in Dubai at Jumeirah beach
DIOR has unveiled its latest concept store situated in Dubai. The open space was created in collaboration with WASP, a 3D printing company.
Set up on the beautiful Jumeirah beach, the store features a unique installation of two circular modules made of clay, sand and raw fibres.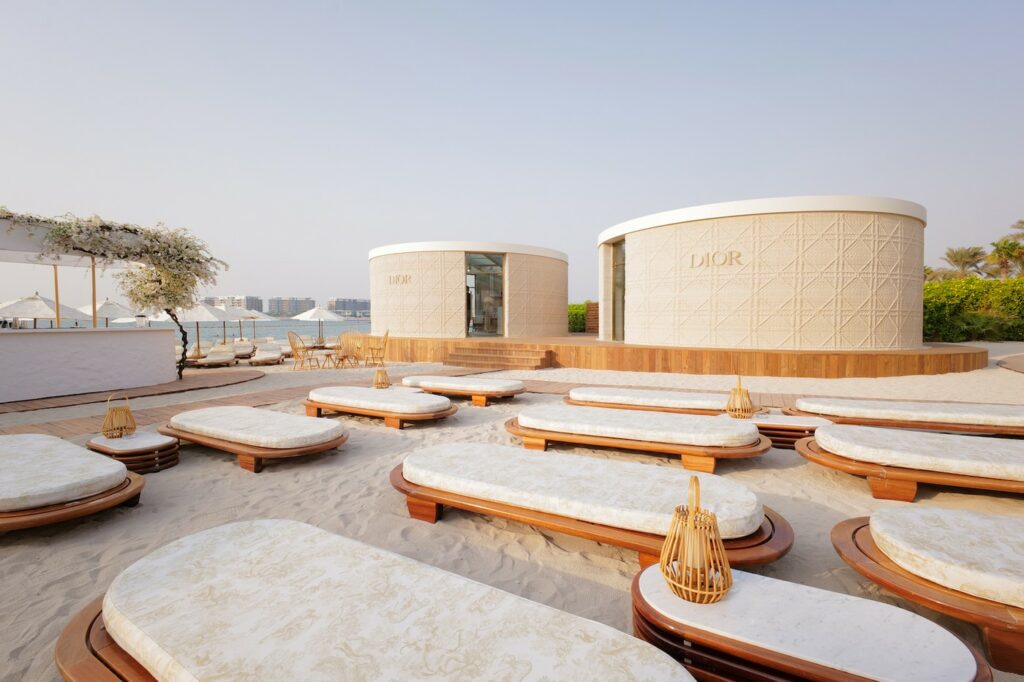 In true Dior fashion, the boutiques are covered with the house's signature Cannage motif. Inside, Maria Grazia Chiuri's designs are displayed along with Dior Maison offerings adorned with the brand's "Toile De Jouy" pattern. The rest of the space is decorated with white beach chairs and other neutral-toned furniture.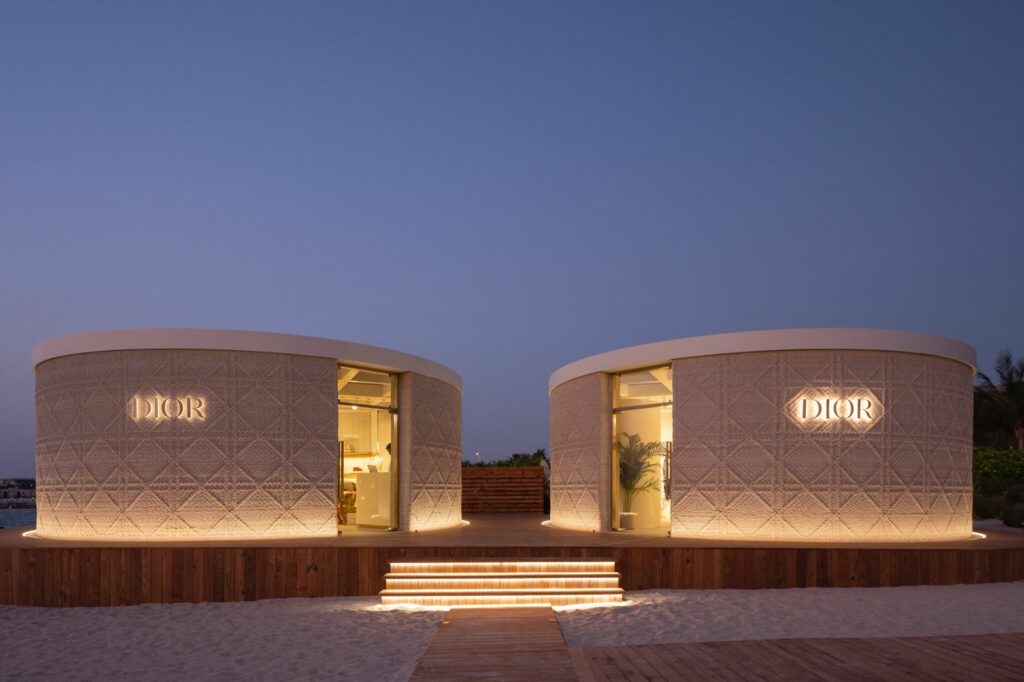 The Dubai EXPO 2020 pop-up store project is made up of two cylindrical modules. The irony (and the lesson) is that WASP developed this technology to produce sustainable, low-cost housing in the world's poorest areas, as WASP's founder timely pointed out:
"Life is strange," WASP founder Massimo Moretti wrote on his personal Facebook page, "you start out developing a process to provide a home as a birthright to every human. You work on it for a decade, self-funding all research and development. Then comes Dior, a company that represents the world's most refined luxury, and they ask you to print their stores. And they offer to finance your development costs."