Cosmic Chanel - Luxury Retail
"Cosmic girl"
The first time Chanel used ceramics in his creations, it was for his watch Chanel J12, an innovative process, aesthetic and familiar of watchmaking. Today is a "new" first time in the history of Chanel jewelery, comets and stars will arise gently ceramics and I accept with pleasure this special mission to help you discover the new "Cosmic Chanel ".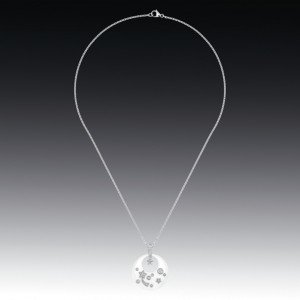 Comets and stars are motifs known in Chanel jewelry creations, Gabrielle Chanel had already imagined in 1932. Since that time we have experienced the conquest of space and with it the emergence of new materials such as ceramics. Ceramics this highly technological materials with very specific qualities, great strength, hypoallergenic, lightweight … has contributed to the spatial advanced. High-tech materials we moved to precious material evidently well back to earth …
The amateurs and enthusiasts of classic shows J12 should fully meet the graphical spirit, delicate and contemporary of this cosmic collection of Chanel. At the sidereal purity of the white ceramic meets the black depths of infinite space. Contrast and Harmony reinforce the sparkle of diamonds.