Converse flagship store in Broadway - Luxury Retail
The flagship store of Converse in the 560 of Broadway, New york always catches our eye with its stunning windows and inside designs of the space.
This store opened for the first time to the consumers in the year 2010 and was the first of the Converse stores of Manhattan to be specialized in retail sells.
The Converse store allows visitors that seek new and exclusive ways of connecting with the brand to immerse in an unique and fascinating experience trough its wide offer of products and designs, as well as they can find almost every model that the brand has released, and they can custom them with the colors and prints they like the most.
Some of the incredible eye-catcher inside designs that the store uses for making their visitors shopping experience something difficult to forget are the confection of amazing images using sneakers fixed in the wall.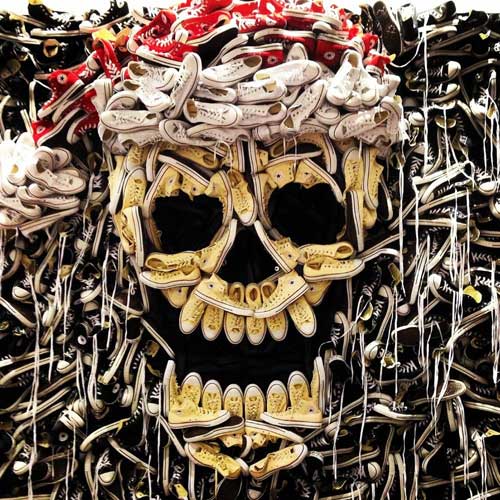 Here we bring you some of them, like this astonishing composition of a USA flag placed at one side of the store.
In a different area, we can also find a terrifying skull made with a great amount of shoes in well-chosen white and beige colors so they imitate almost in perfection the bone color scheme.
With this spirit of modernism and constant renovation, art and decoration make a perfect blend in the Converse store in the Soho district of New York city, a visit you mustn´t skip if you are planning a trip over there.