Ikos Olivia, Greece - Luxury Retail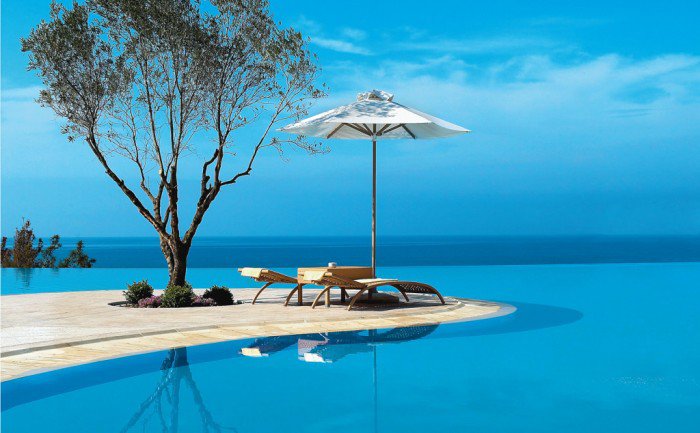 luxuryretail | On 28, May 2015
Ikos Olivia is a new alluring hotel on the Halkidiki peninsula in Greece
Sitting in a unique location on the Gulf of Toroneos in the beautiful Halkidiki peninsula, Ikos Olivia is a new jaw dropping hotel from Greece, which just opened in May. Surrounded by ancient olive trees and fragrant firs, this contemporary masterpiece offers a unique experience, fusing chic design with subtle elegance to give a warm welcome to the most discerning traveller.
The new luxury hotel features 136 spacious rooms and suites, plus 159 private bungalows, each of them boasting amazing views across the flowing green landscape to the sea and beyond. Some of the suites take privacy and comfort to whole new level, featuring beautifully groomed private gardens with sunloungers, and other amenities that would make anyone fall in love with this hotel almost instantly.
The four restaurants from Ikos Olivia are another reason to stay in the hotel as much as you want, offering a-la-carte dishes from Greek, Pan-Asian, Italian and French cuisine. There's also a Mediterranean buffet style restaurant, perfect to have breakfast and get ready for another wonderful day in this Halkidiki paradise.
The state of the art spa is another attraction of this gorgeous hotel, the perfect place to escape the world for a one-of-a-kind pampering experience. The treatments are exclusively designed by Parisian luxury spa brand Anne Semonin and there's even a couple suite in the spa if you want to relax and recharge your batteries with your significant other.