Coach Launches "Feel The Wonder" Holiday Campaig
"Feel the Wonder" is a playful celebration of the kid in all of us
Tapping into the next generation's love for playfully remixing nostalgic references through creative self-expression, "Feel the Wonder" captures the Coach Family in larger-than-life scenes that feature the holiday season's spirit of warmth, joy, and embracing your inner child.
Featuring scenes where the cast plays in the snow, jumps on the bed, and unwraps presents, the campaign showcases the house's new Heart bag and Tabby and Studio bags, along with Winter's 2022 ready-to-wear inspired by Stuart Vevers' vision of timeless American heritage juxtaposed with the attitude of counter-culture.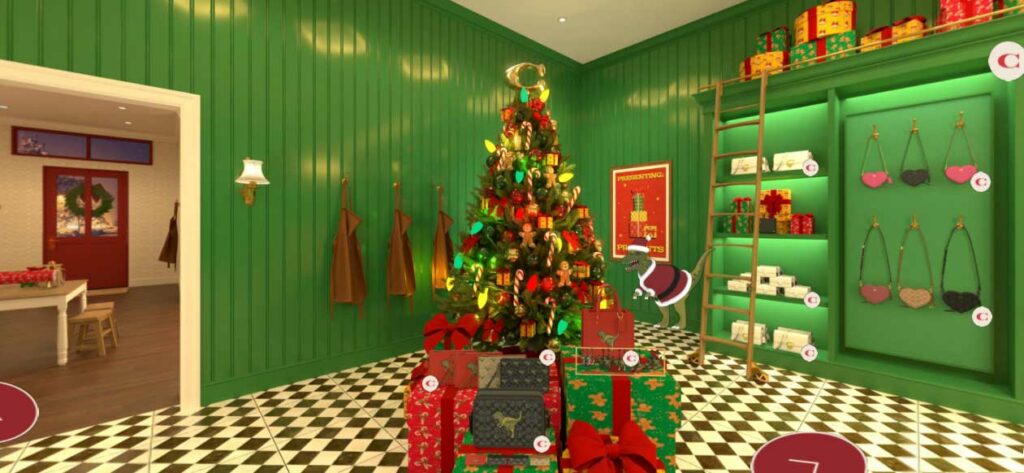 For the holiday season, Coach has also revealed its first virtual shopping destination. The concept, inspired by a vintage Coach store, is an immersive experience that allows guests to move through themed rooms and play a game with Rexy, Coach's dinosaur mascot.
Visitors will have the opportunity to shop via livestream videos on the brand's website. The virtual store will feature Coach styles, including the Tabby and Rogue, along with a dedicated section for holiday party bags, new giftable items, and a special collection featuring Rexy.