Christmas 2016 Hermès Spain - Luxury Retail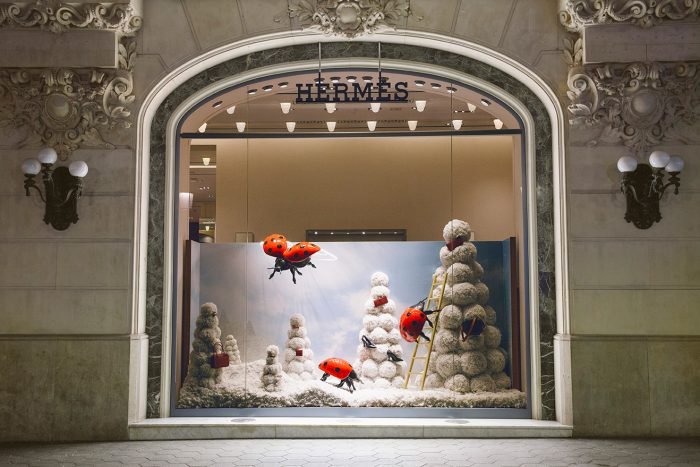 Christmas windows display that are works of art, Hermès Spain
As on previous occasions the dutch artist Kiki Van Eijk has designed the Hermès Spain's windows display for this Christmas.
Continuing with the theme of the year "Nature in its essence" the brand has opted for luxury windows display with a totally handmade production.
Following some lines of design that show a very particular Christmas each boutique has different scenes recreated with animals that have turned into jewels. Gloss, color and a lot of light, this way can describe Hermès's windows display for the Christmas 2016.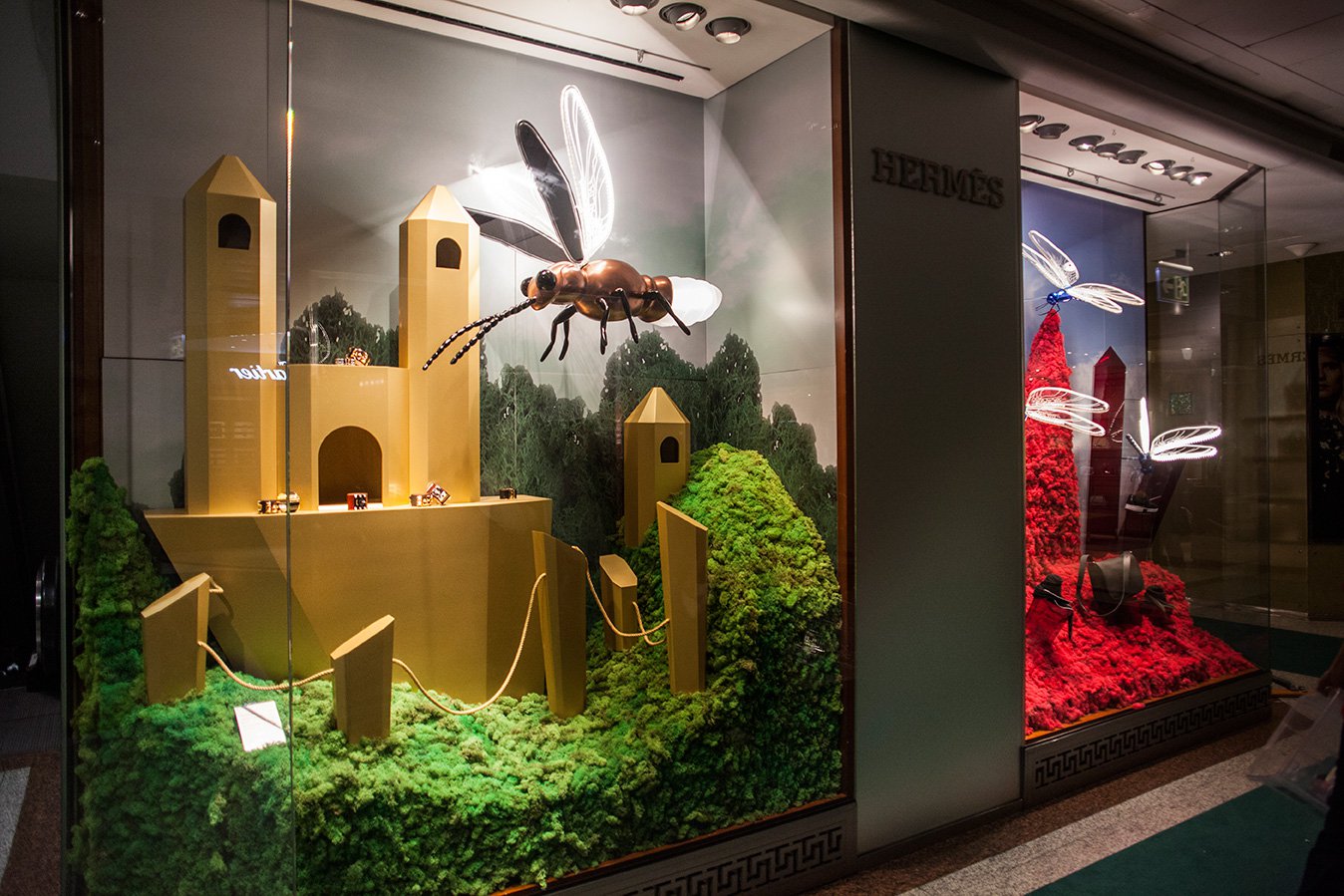 Every detail of this project has been realized from INSTORE fulfilling the guidelines of the designer. Special attention has been given to the production of each element, each animal and each set.
Trees with the interior of porexpan covered with white moss, mountains of red moss and garnet, yellow and green floors, spaces in which a battalion of insects shine with their own light and present us the products of Hermès in a very original way.
INSTORE, specialists in carpentry, locksmithing and lighting at the point of sale are responsible for the production of the different elements and their installation.
Bees, dragonflies, fireflies, beetles, termites and ladybugs invade the luxury windows display of Hermès. A handcrafted production makes them real jewels thanks to lacquered paint and led strips, they turn into the protagonists of the windows of Christmas Hermès 2016.