Chapters of Ampersand's Exquisite Et No 1 Cognac - Luxury Retail

Created by a Gothenburg-based firm named Chapters of Ampersand, Et No.1 is not your everyday cognac. 
This special limited edition product impresses through its aesthetics, exclusivity and unforgettable taste, which is why it comes with a price tag of $7,750. Starting off with the packaging, we can tell you that the uniquely designed bottle that contains the cognac was shaped by Goran Warff – a much appreciated Swedish crystal artist.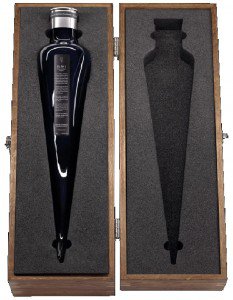 The drink itself hails from the cellars of Maison Tiffon and was created by mixing rare brandies that were aged for about 85 years, with the oldest one dating to 1870. The delicious golden amber spirit was created by a very experienced blender named Folke Andersson. Et No.1 flaunts notes of liquorice, sweet toffee, vanilla and apricot, and it is limited to just 300 units.