Chanel water bottle - Luxury Retail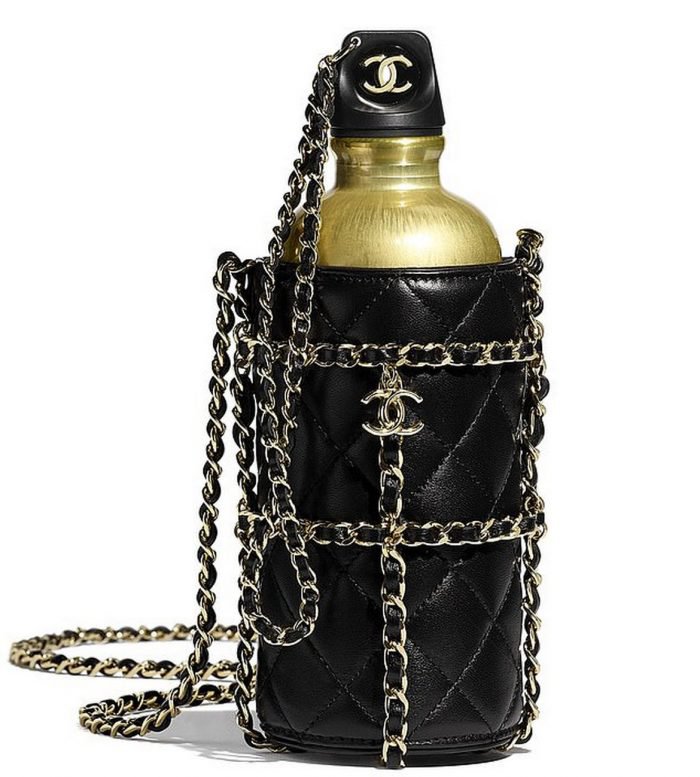 Gold-colored Chanel water bottle with a flask bag for $5800
Fashion-loving, money loaded peeps will now feel thirstier than ever as Chanel's gold-colored water bottle with lambskin 'flask bag' is the newest fashion accessory on the block.
Chanel's signature quilted design and a long gold chain give it the resemblance to a bag also making it easy to carry over the shoulder and slay. The thing is already selling like hot cakes contrary to the opinion that it's too pricey for $5800 as the news says the Chanel store in Chelsea and Harrods in Knightsbridge both reported having only one left in stock last week.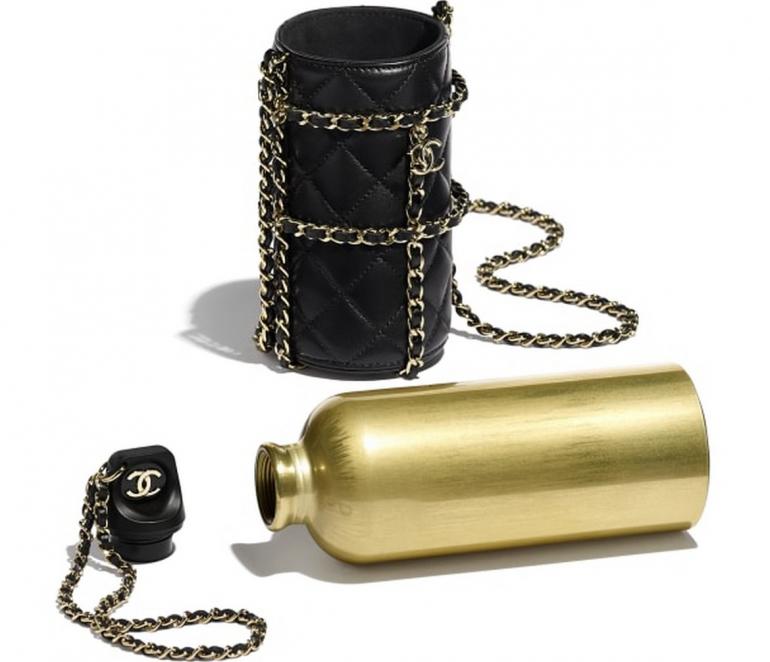 Chanel's flask bag comes in lambskin, black and gold-tone metal, and black. It measures 21 × 9 × 9 cm and has already been spotted on a celebrity, Maggie Rogers, who sported the eight-inch long accessory instead of a clutch or bag.