"Connie" in TWA Hotel, N.Y. - Luxury Retail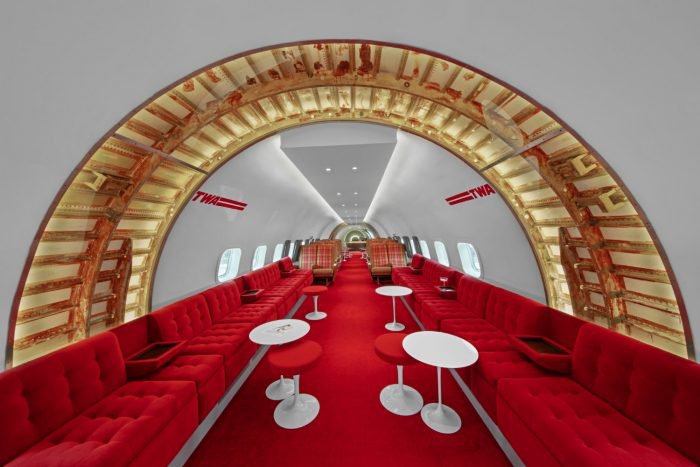 The TWA hotel mascot plane converted into a vintage bar
At JFK Airport in New York, the TWA Hotel installed in the terminal designed by Eero Saarinen, has already managed to win the hearts of nostalgic people since its reopening last May.
With its lobby in the colors of the old American company, its swimming pool overlooking the tarmac and its rooms decorated as if they had remained in the 60s, nothing is missing to immerse the visitor in the golden age of aviation.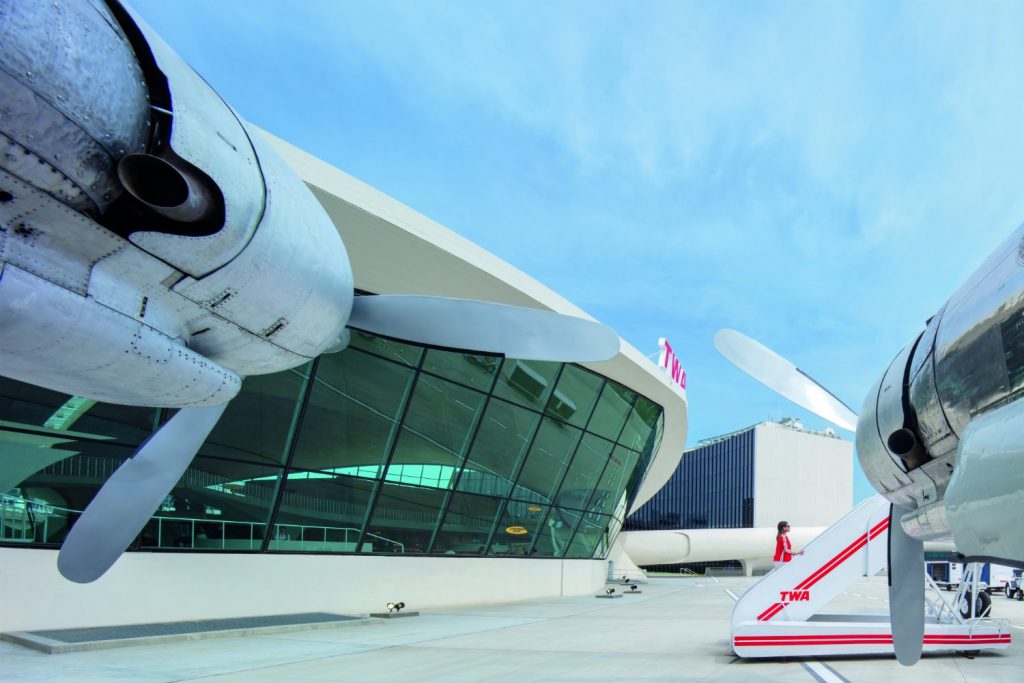 Connie, the hotel's nickname "mascot", a 1958 Lockheed Constellation L-1649A, was also given a trip back in time. Redesigned by Stonehil Taylor, interior designers from New York, it revives as a retro cocktail bar.
Upon entering the plane, there are two long red suede bench seats and iconic Tulip tables by Saarinen. Sixteen original seats – but re-carpeted – distributed over four rows separated by an aisle, form the "room" at the back of the aircraft. With more legroom than 50 years ago and a larger shelf for drinking and relaxing.
If everything has been custom-made to create the illusion of an airplane "in its own juice", some elements such as the curtains, the cockpit and the seats are original.