Chanel Opens New Pop Up - Luxury Retail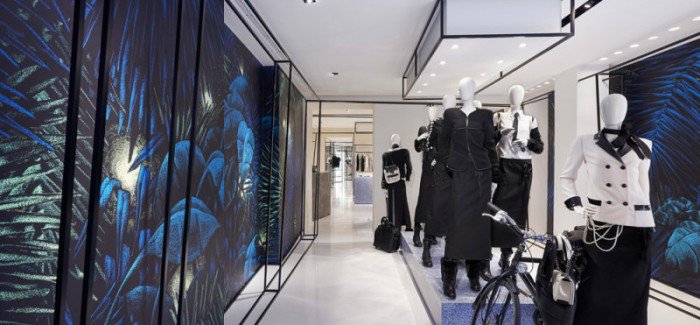 Chanel Opens New Pop Up Boutique In Rome
Chanel spreads its wings to move to places and influence fashion conscious people with its charisma, even if it means for short period but with lingering effects.The French luxury fashion house has opened a new ephemeral boutique in Rome.
Located at Via del Babuino, just a few steps away from the Spanish Steps, the new boutique is inspired by a theme special to Gabrielle Chanel: the masculine-feminine.
It features two entrances in its facade that gracefully highlights the separation of the world of fashion and beauty. While the first space is reserved for the ready-to-wear, handbags, accessories, shoes and watches, the second space is puts up sportswear creations.
The interior of the beauty section boasts of a minimalist décor which is set off with a fresco in a pink vegetal print. The fashion space is pristine white with wireframe furnishings and display cases that put the collection on display.
The boutique also opens up to a Roman courtyard at the rear with walls in shades of orange and is home to a fountain and a hundred-year old wisteria.