Louis Vuitton city guides - Luxury Retail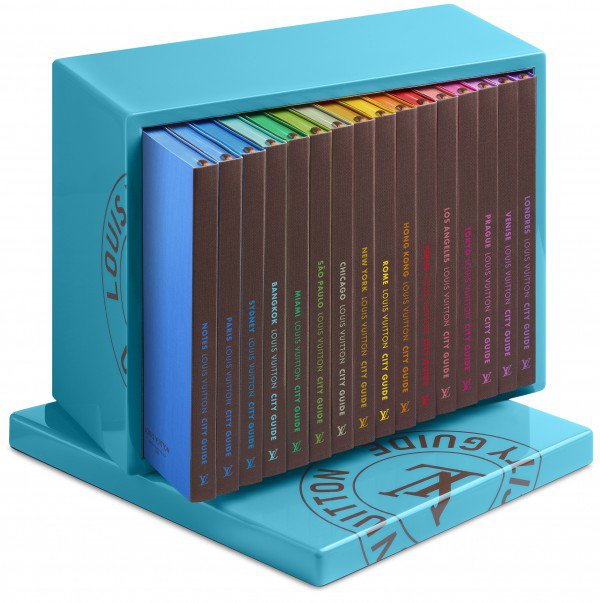 Since 1998, Louis Vuitton has been sharing its unique take on the world through its City Guides, offering a careful selection of addresses chosen with originality and just a touch of bias. November 2015 sees four completely new cities added to the collection: Bangkok, Chicago, Prague and Rome. Fully updated, the Paris volume is packed with new addresses, as are London, Hong Kong, Los Angeles, Miami, New York, Beijing, São Paulo, Sydney, Tokyo and Venice. Moreover, this year, for the first time, a mobile App will be available (as of November 2015) to complement the collection of City Guides. Easy to use, in one click you'll be as well-informed as any local. Special guest contributors, secret addresses, city walks, and cultural events: it is the full City Guide perspective.
The App will also offer instant updates. Hotels, restaurants, bars, cafés, tea rooms, stores, spas, antique shops, designers, museums, galleries, etc. Headings are the same as in the original books, so the traveller can find the essence of the City Guides in this touchscreen version, with a special place for personal experience, snapshots of city life, detailed descriptions of places to go and a genuinely personalised approach to each city using interactive links and localisation.
As a taster before you travel, Louis Vuitton offers a free selection of addresses and content for every guide. The Kiosk also provides access to the complete chargeable catalogue covering 25 cities around the world, available in French and English. The App is also fully accessible offine.
Each guide is on sale for €9.99 from the App Store and lists almost 500 regularly updated addresses. With a single tap you can call or access the company's website, and direct map access makes it easy to find each destination. Users can share practical info by email, text or social networking, to recommend an address to a friend.