Chanel J12 Tourbillon Volant Comète - Luxury Retail
Chanel J12 in a swirl of diamonds
Since Chanel launched its J12 watch in 2005 , it seems that never tires of exploring all the various facets of this model can offer. Question of continuing on to the highest levels of both watchmaking and design.
New movement Tourbillon Volant Comet
This J12 " Tourbillon diamond baguette " , has at its heart a movement developed exclusively for Chanel by Renaud & Papi brand , masters of the movement in relation to the design of mechanisms watchmakers.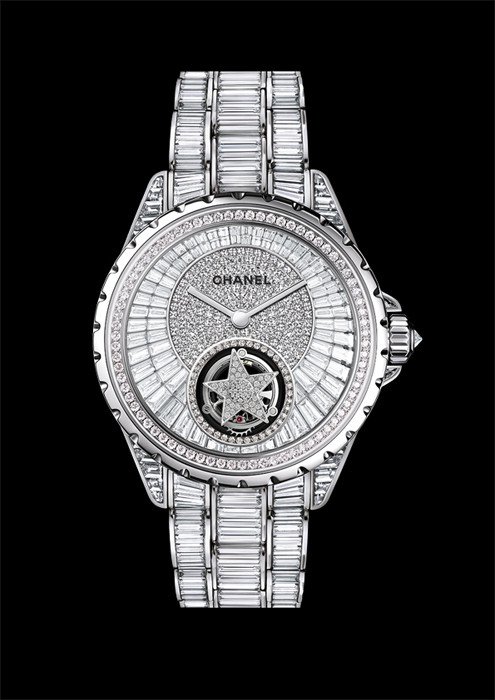 This piece of jewelry has been manufactured on a box of 18k white gold 38 mm , studded with 82 baguette-cut diamonds totaling approximately a total of five carats. The sphere is curd 274 brilliant-cut diamonds totaling between a carat and a half all the quadrant is crimped with 84 baguette-cut diamonds four carats.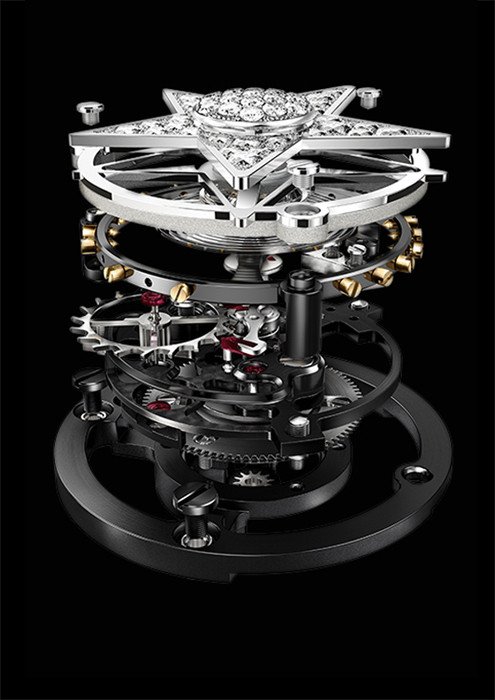 The motif of the comet also has 49 brilliant cut brilliant . Crown 18K white gold set with one brilliant-cut diamond of 0.15 carats. Finally, the watch has a bracelet -shaped bracelet white gold set with 502 baguette-cut diamonds (~ 32.2 ct) white gold .
In this model there are two versions of which were manufactured only fifty units. The brand is expected to make a third version of only twelve units , and a super limited edition of five copies.