Bündchen with Weitzman - Luxury Retail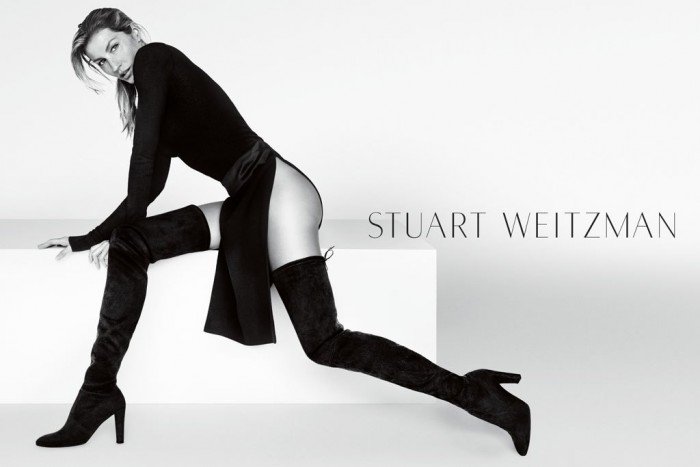 Gisele Bündchen returns as the face of Stuart Weitzman for the fall 2015 season.
Supermodel Gisele Bundchen is back for another season as the face of Stuart Weitzman's fall-winter 2015 campaign. The leggy blonde flaunts her legs in a sexy black and white image captured by Mario Testino. The style of thigh-high boots is called 'ALLLEGS', which Gisele certainly shows plenty of.
Gisele Bündchen Fronts Stuart Weitzman Fall 2015 Campaign
Gisele Bündchen might have sworn off the catwalk, but she hasn't left Stuart Weitzman. For fall, the supermodel returns as the face of the footwear brand, fronting its boot-centric campaign. In the black-and-white images shot by Mario Testino, Bündchen appears wearing a pair of the brand's extreme, 28-inch thigh-high boots — a style aptly named "ALLLEGS."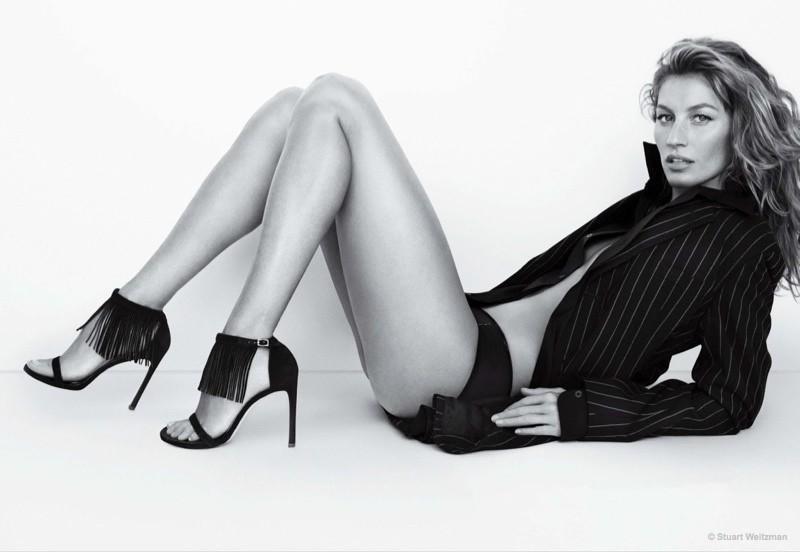 "I could not have picked a better pair of legs than Gisele's to show off such a sexy boot. She defines the term ALLLEGS, and inspired its name," – Weitzman said.
The campaign marks Bündchen's third season with Weitzman. The ads will hit publications beginning in September. Additional outdoor advertising, such as billboards and kiosks, will also run in Los Angeles, New York, Milan, Paris and Hong
Kong.
The ALLLEGS Boots are available now for pre-order.