Bottega Veneta Diner - Luxury Retail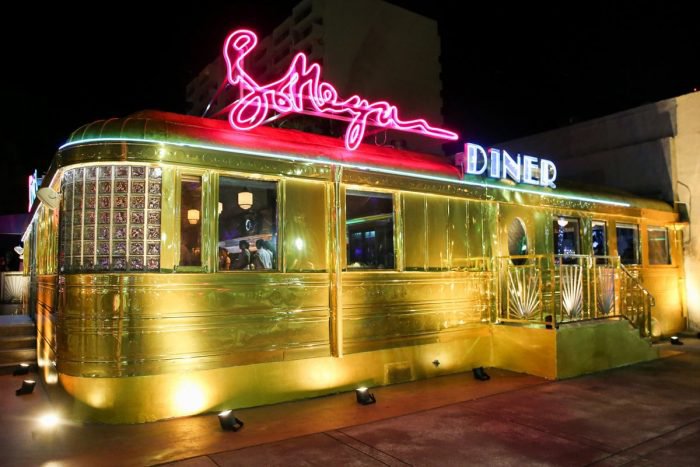 Bottega Veneta serves burgers with a side of luxury: Inside the brand's gilded Miami diner
In celebration of the recent opening of the Bottega Veneta store in the Miami design district, the brand launched a pop-up installation, Bottega diner, during Miami art week 2019.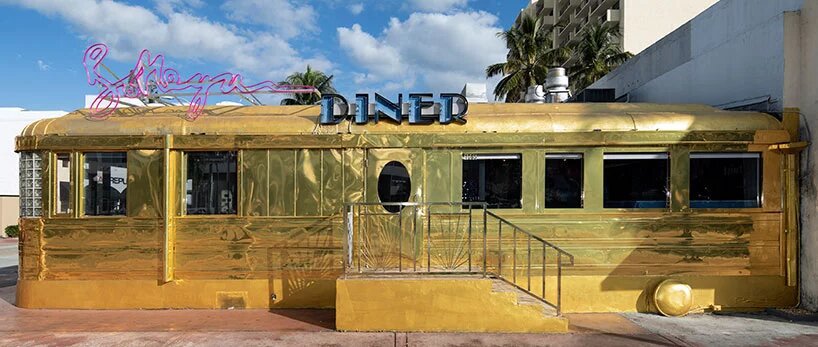 The italian fashion brand transformed Miami beach's iconic 11th street art deco diner into a luxury eatery wrapped in gold. The site is open 24 hours and continues to serve its classic all-american menu complemented with limited number of Bottega Veneta branded exclusives, such as paper straws, napkins, coffee cups, toothpick flags and gold matchboxes.
'I wanted everyone to be invited to our Miami opening,' said Daniel Lee, creative director at Bottega Veneta. 'The Bottega diner mixes an american classic with golden italian extravagance.' Sitting under the custom pink neon sign that spells out 'bottega', the diner reflects lee's joyful design philosophy and ethos of 'living in the moment.' On its opening night, customers were served classic american sliders, french fries and their signature 11th street milkshake called the all-nighter.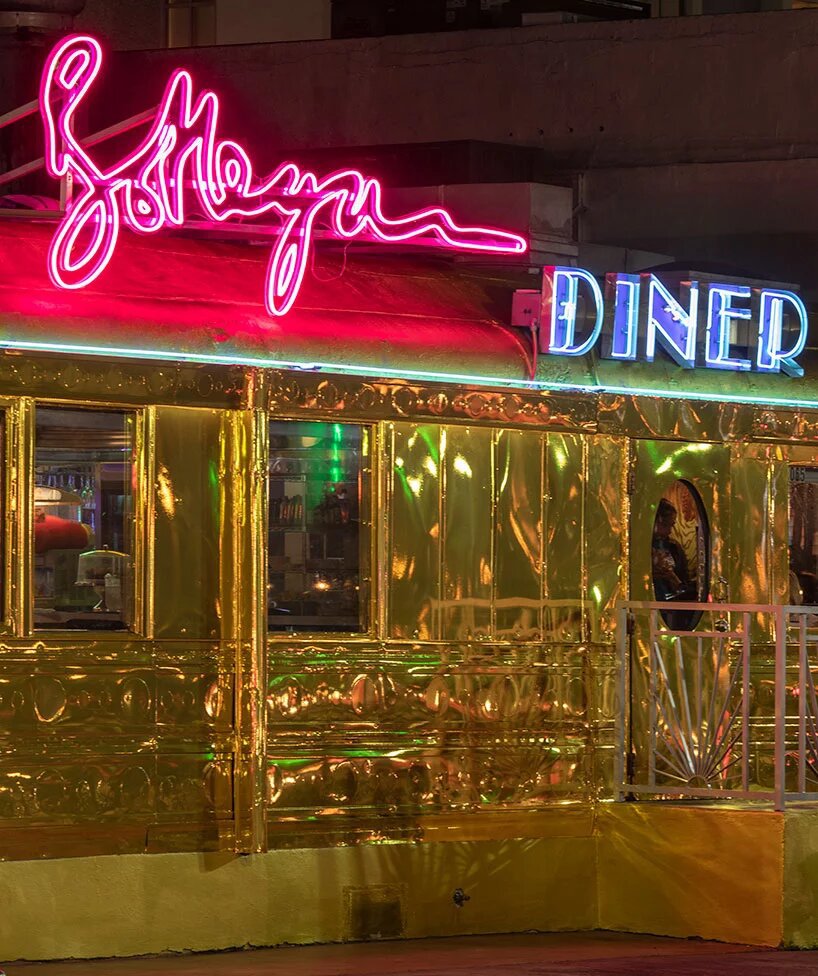 The diner, which is housed in a genuine Art Deco–style Paramount dining car, first opened in Pennsylvania in 1948. In 1992, it moved to Miami, where it's always been the shiniest building on its block. For the occasion, though, Bottega Veneta took things one step further by wrapping its facade completely in Italianite gold.