BMW Vision iNEXT - Luxury Retail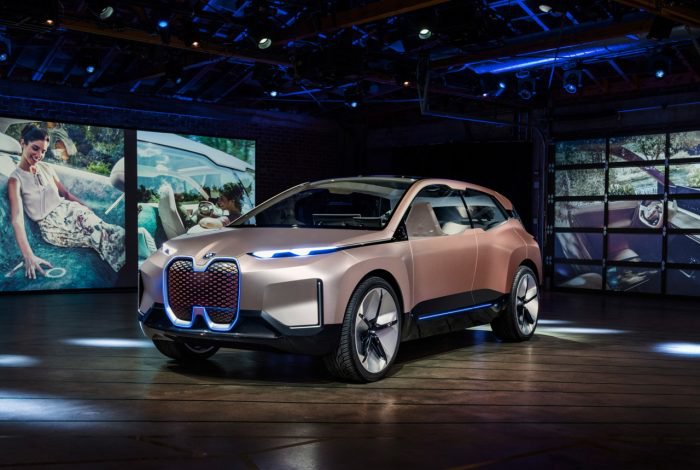 BMW Vision iNEXT in The 2018 Los Angeles Auto Show the exhibition
The 2018 Los Angeles Auto Show the exhibition left a warm impression with the unveiling of the BMW Vision iNEXT.

Guided by Steven Wörns, BMW Group Innovations & Design Communication, touring the all-electric BMW Vision iNEXT show car in person affords additional clarity about what the automaker describes as "human-centered design". First proposed earlier in September through a series of dreamy renders and a highly styled video illustrating the journey from conceptual to physical, in person the Vision iNEXT looks and feels surprisingly not too far off from reality.
Though plenty of attention was given to the vehicle's exterior – including the concept's stunning matte copper finish (Liquid Greyrose Copper), its seemingly endless sunroof, the suspicious squint of its narrowed headlights, and the sharp angular muscular flanks cutting the wheel arches from an otherwise – the most intriguing features reside within BMW's Sports Activity Vehicle interior.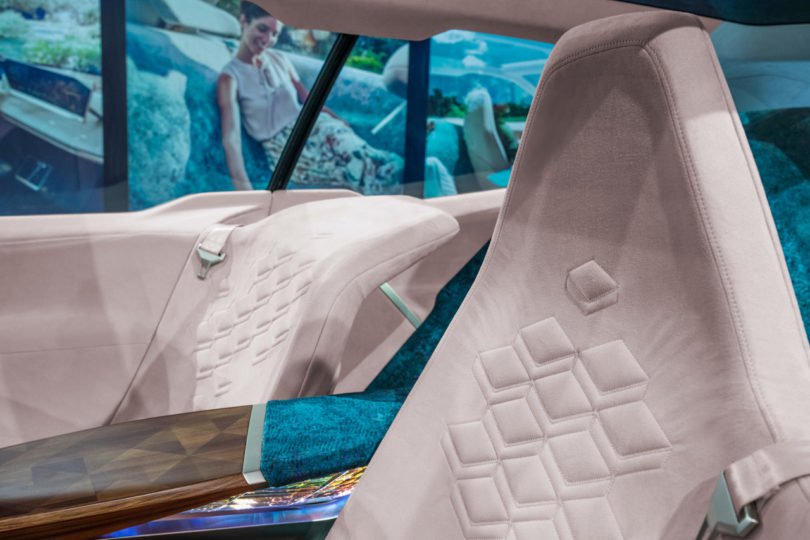 The elegant environment – revealed behind a pair of suicide doors that open with the swipe of our host's tablet controls – divulges BMW isn't obtuse to driving habits evolving from one behind the wheel to one simply enjoying the ride. Besides a layout of two landscape oriented screens, the interior cabin is mostly stripped of distractions, bowing to perceived "feel" over the presence of "function".
Awash with modern hues complementing a harmonious interplay of hard and soft materials that seem to spill, pour, and undulates into and from every corner, the interior is airy and inviting.
Strongly inspired by home/hospitality decor, the push toward an environmental experience is most prominently communicated by the warmth of wood with the collaborative combination of colors bathed by light coming from above through its roofline – a foundation of Purus Rosé illuminating the electric Jacquard weave upholstery pouring from the curvaceous sofa-like rear seating (BMW calls it Enlighted Cloudburst, but the pixelated flecks of green floating within the sea of aquamarine hint something more aquatic than heavenly). The cabin is quietly framed by grey carbon fiber detailing visible covering the transition of the exterior into the interior while the doors are opened.
Touch plays prominently across both soft and hard surfaces inside the concept vehicle, with the integration of intelligent materials allowing gestural movements similar to those common to mobile devices. An early touch/swipe and iconographic drawing interactive system already inhabits the iNEXT concept vehicle across the center armrest, and also in a small cordoned section in the ocean of upholstery in the rear.