#BergdorfGoodness, holiday windows - Luxury Retail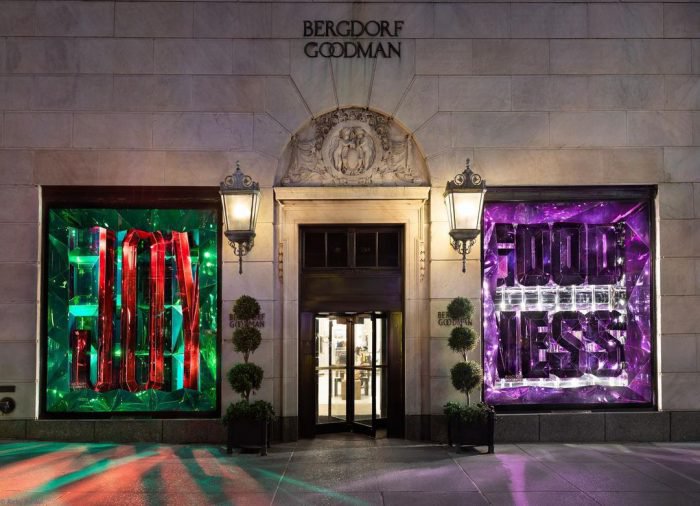 Bergdorf Transforms Into Bergdorf Goodness For The Holiday Season
This season's theme of #BergdorfGoodness was inspired to celebrate the goodness that is all around us—goodness that exists in the values that we embody as a community and in the actions that we take to support it.
Now, more than ever, we recognize the importance of coming together to support one another.
The 2020 holiday windows make a splash with each window of the dazzling installation capturing a different core value that is emblematic of goodness: love, hope, harmony, joy, peace, equality, kindness, and unity. The values are literally and figuratively reflected onto all those who view them, as the three-dimensional letters are faced in polychromatic acrylic mirror.
Discover BG's 2020 holiday windows now at 5th Avenue and 58th Street.