Baccarat Hotel, New York City - Luxury Retail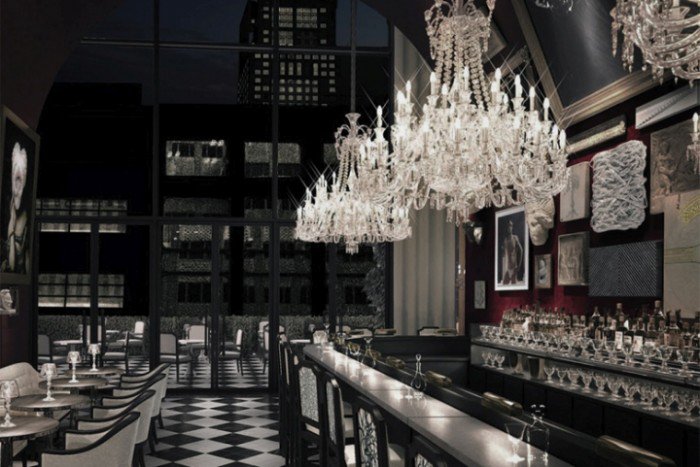 France's luxury brand Baccarat is set to open the doors to its first hotel this spring in New York City.
Located in Midtown Manhattan, Baccarat Hotel, the 50-story tower will house 60 residences and 114 hotel rooms, with each room sized at a comfortable 400+ square feet to a 1,740-square-foot suite, starting at $800 a night. Inside design flaunts a contemporary fusion of elegant, Parisian black and white styling, with a taste of rich Manhattan sophistication. Furniture was crafted by Gilles & Boisier, in union with the showering of Baccarat crystals on chandelier centerpieces.
Convenient dining options include Chevalier, a French restaurant headed by well-known chef Shea Gallante, and a Grand Salon for light afternoon meals. Be on the lookout for Baccarat's grand opening later this year.