CURVED/labs pays tribute to design history of original apple macintosh - Luxury Retail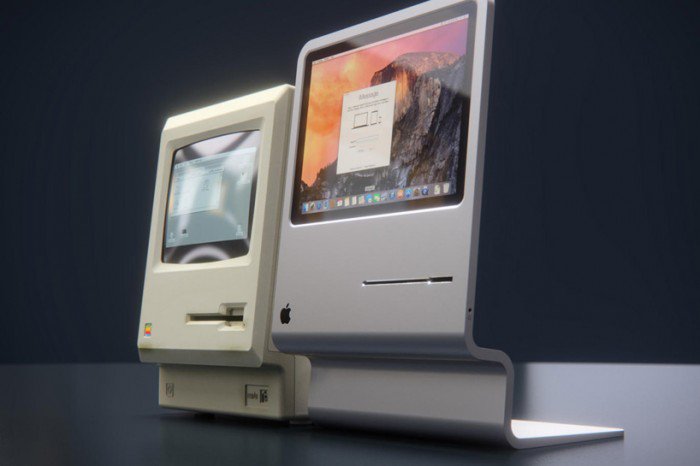 The CURVED/labs 'mac' concept pays tribute to the forgotten design style of apple's first desktop computer, 'lisa', and the original macintosh released in 1984.
Since then, the californian company has produced many updates of their computers with the latest 'iMac' being launched in 2014, but according to CURVED/labs, they have neglected the origins of the products that shaped future technology. Featuring the same high quality aluminum casing that is used for macbooks, iPhones and iPads, it also has similar technological components as the current macbook 'air'. Some most notable differences are the 11.6 inch touchscreen which can be controlled via a mouse and keyboard too, and the illuminated logo on the back. Keeping up with modern advances, the product which is available in silver, gray and gold, features SD card slots, a camera, speakers, microphones and both a USB and lightning port.