"Armani Box" Hong Kong - Luxury Retail
Armani pop-up box debuts at Hong Kong International airport
L'Oréal Travel Retail's Giorgio Armani box-shaped pop-up store recently made its debut at Hong Kong International Airport, with the company claiming it created "quite a buzz" throughout January.
The pop-up features eye-catching red walls and black lighting fixtures, with a modern and elegant interior, "in line with the Italian brand's DNA", according to the company.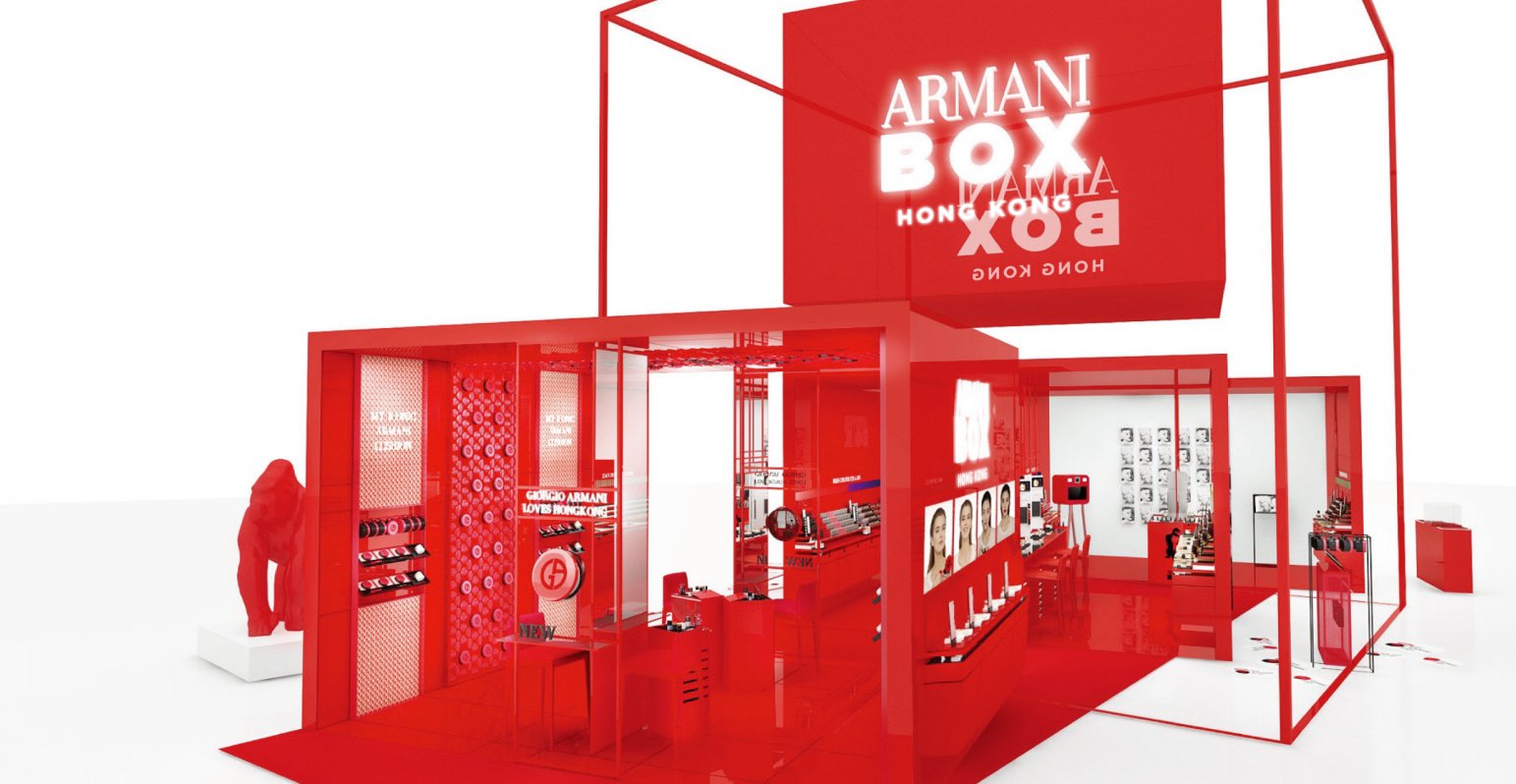 But that's not all, the store also plays host to a giant red gorilla named 'Uri'. This icon for the pop-up was created by Italian artist Marcantonio Raimondi Malerba and is a replica of a full-sized gorilla statue that resides in Giorgio Armani's home in Milan.
At the pop-up store, guests are able to try out the latest makeup products, including Ecstasy Shine lipstick, which the company describes as having "colours like a lip cream and moisturises like a balm, with the shine of a gloss".
Visiting customers were encouraged to take a photo with Uri and enjoy a free print-out for a "memorable souvenir of their makeup experience". Limited edition Uri tote bags and stickers could also be redeemed with purchases, along with Giorgio Armani beauty product samples.
Next up, the Armani pop-up store will land at Paris Charles de Gaulle airport in March.