Amazon HQ2 Welcomes the Helix: "Spiraling Vertical Forest"
Amazon Unveils Nature-Infused HQ2 Design That Includes "The Helix"
Amazon has officially unveiled its proposed design for the second phase of its second headquarters (HQ2) in Arlington, Virginia.
The development will span across 2.8 million square feet of new office space distributed throughout three 22-story buildings. The workspace is designed to promote collaboration and constant interaction with nature.
The blended campus includes ecological elements that invite employees to explore different ways to work that will better their well-being and help build stronger connections with the local community.
Aligning with "Amazon's Climate Pledge to be net-zero carbon by 2040", the buildings are designed to be LEED Platinum, known as the highest certification for sustainable development that can be issued by the U.S. Green Building Council. Amazon hopes to add an all-electric central heating and cooling system and well as run fully on 100% renewable energy from a Virginia-based solar farm.
HQ2's design concept takes its inspiration from "the natural beauty of a double helix," speaking to Amazon's own corporate DNA. Amidst the property, the helix shape and structure features two unique landscape terrains as walkable paths up the structure. Surrounding the architecture are flourishing trees and lush gardens native to the region.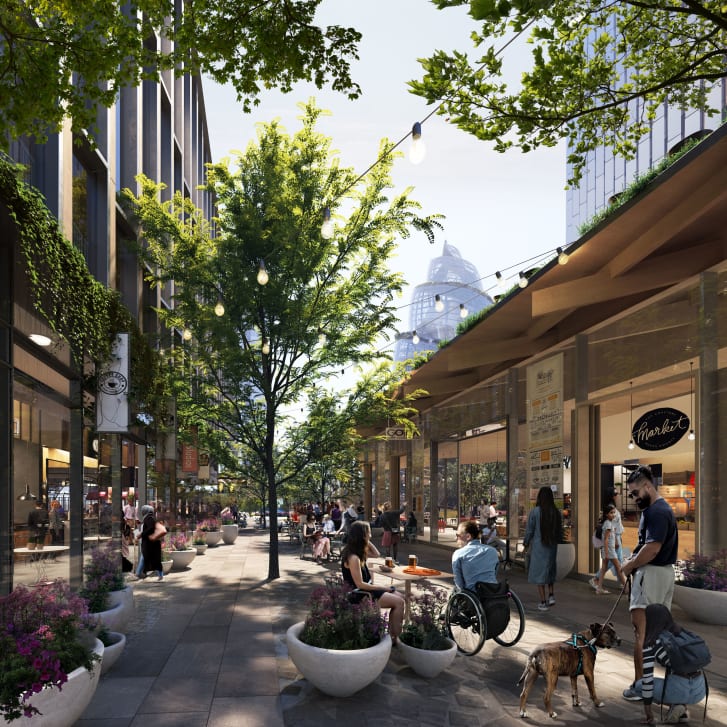 In continuance with Amazon's promise to integrate itself into the community, The Helix plans to host an artist-in-residence program with local creatives while encouraging employees to collaborate. Amazon has also announced that the public will have access to open spaces of more than 2.5 acres, including an amphitheater that can accommodate outdoor concerts, movies, and farmers' markets.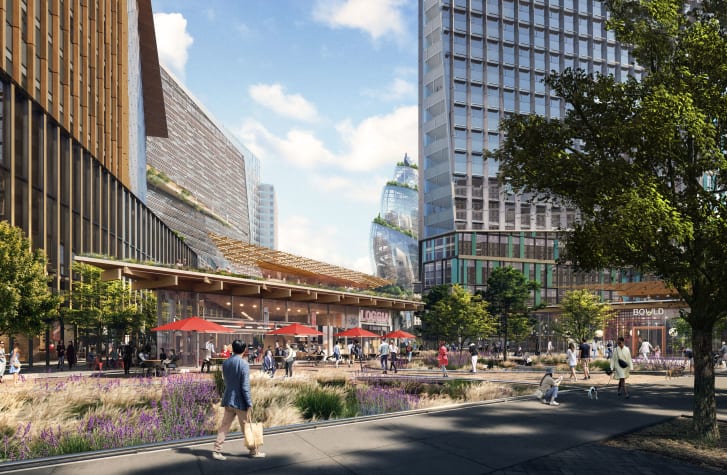 The outdoor spaces include additional areas for rejuvenation and are heavily pedestrian-focused and bicycle-friendly. Restaurants and retail pavilions will be conveniently located throughout the area, as well as a food truck station with plenty of outdoor seating, a dog run and a childcare center.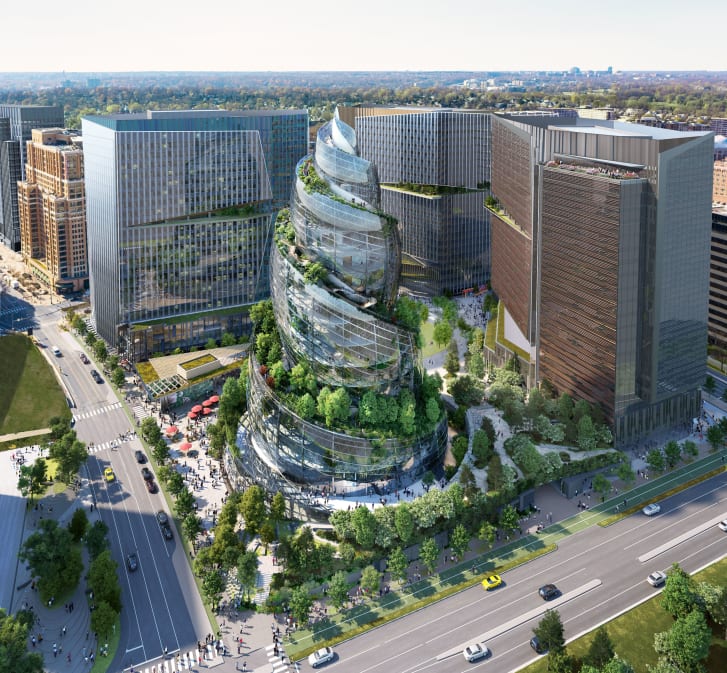 With the new development, it is truly evident that Amazon is aiming to create an environmental and flexible area for not just its employees but for the community of Arlington.