Alkira, Private Paradise - Luxury Retail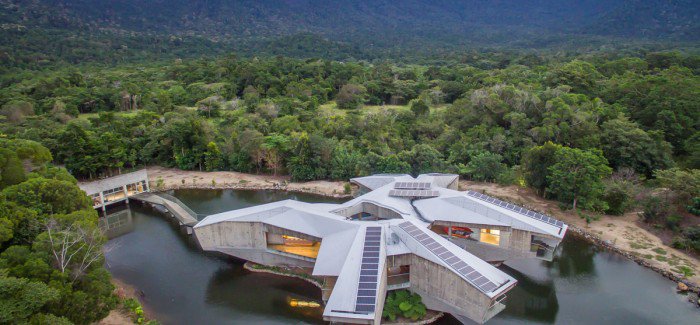 Futuristic Home Alkira Is a Private Paradise from Australia
Located the Daintree at Cape Tribulation, Australia, this mind blowing luxury residence boasts 6 bedrooms, 6 bathrooms and one of the most incredible designs you've ever seen. Built on a private piece of land covering 29.52 hectares, Alkira was designed by multi award-winning architect Charles Wright, and it's nothing short of a masterpiece.
Winner of the 2014 Architecture Award in Queensland, this place looks like the stuff of Luke Skywalker's dreams, meant to be completely self sufficient, with its own water supply, power and septic.
Located within walking distance from a secluded ocean beach, Alkira rises out of the ground with an extraordinary mix of beauty and functionality. Perfectly suited for the local climate, the luxurious residence features a large open air living area, which connects the 5 en-suited bedroom wings which protrude elegantly out over the lake.
There's plenty of space to take a relaxing walk, that's for sure, and the current owners of this magnificent property are looking to hand over the keys of this incredible property, for AU$ 15,000,000.