Rafael Nadal & Tommy Hilfiger - Luxury Retail
Rafael Nadal – who is the new face and body for Tommy Hilfiger – showed off his sculpted figure in a new ad
The world's eighth-ranked tennis player is about to make his first appearance as brand ambassador for Tommy Hilfiger underwear and tailored clothing, and a new men's fragrance, TH Bold.The 29-year-old Nadal signed a two-year agreement with the brand, beginning this fall.
The ad begins with Rafael Nadal quickly pulling off his shirt as he walks into the locker room, which is decorated in Tommy Hilfiger's signature red, white, and blue.
He then slowly removes his jeans, as the camera lingers on the fit star's derriere, and of course the Tommy Hilfiger underwear.
It then zooms in as Rafael begins to pull down the form-fitting white briefs, coming dangerously close to baring it all for the camera.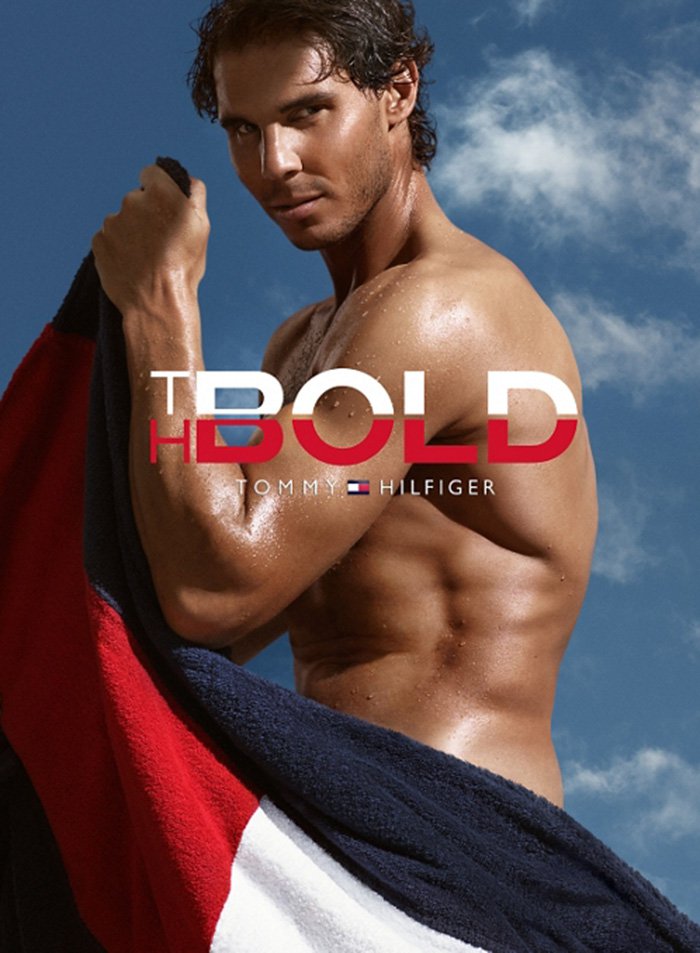 However, just before that happens the camera quickly pans back up to Rafael's face, as the star shakes his head back and forth.
He sports a devilish grin in the shot, before viewers are treated to images of the Spanish athlete modeling different pairs of Tommy Hilfiger underwear.
Rafael then tosses his briefs at the camera, and wraps a thin, white towel around his waist as he walks away.